Scholarships
TU Wien offers scholarships in accordance with the Student Support Act, and we also award a number of other scholarships for excellence.
Scholarships According to the Student Support Act
Merit Scholarship Grant (§ 57ff. StudFG)
Merit Scholarship Grants at universities are intended to support students and graduates who have achieved outstanding academic performance in accordance with the study regulations. The legal basis is provided by §§ 57ff. of the Student Support Act as amended.
Amount

€ 750 to € 1,500

Submission

15 October of the respective year

Form

Submit to

TU Wien Informatics
Study Services

Notification

mid-December

Note

As a graduate, you can apply for this scholarship for the final year of study. The same deadlines apply.
Funding Grant (§ 63ff. StudFG)
Funding Grants are intended to support scientific or artistic work (diploma theses and dissertations) by students at universities, private universities, universities of applied sciences, and theological institutions. They are awarded once a year.
Amount

€ 750 to € 3,600

Submission:

Winter term: 15 October
Summer term: 30 April

Form

Submit to

TU Wien Informatics
Study Services
Requirements
Compliance with the duration of entitlement (§ 18 StudFG), taking into account any important reasons (§ 19 StudFG)
Achievement of a certain weighted minimum average grade in the previous academic year, as indicated in the call for applications for that year
Austrian citizenship or equal status according to § 4 StudFG
EEA citizens according to § 4 p. 1 StudFG
Third-country nationals with a long-term residence permit who have lived in Austria for at least 5 years
Stateless persons are treated equally, provided that they were liable to income tax in Austria for at least 5 years prior to admission to the university together with at least one parent, and that during this period they had their centre of life in Austria.
Documents
Form F-992
current student record sheet
student record sheet of other universities of which proof of examinations is also submitted (only if applicable)
Collective certificate of all (incl. negatively assessed) tests
Notification of Recognition (if available)
Exam certificates from other universities (if available)
Diploma and Notification of Graduation (if available)
Assessment of the diploma thesis/master thesis/dissertation (if available)
Confirmations of extensions of study periods (§ 19 StudFG) (if available)
Proof of Austrian citizenship or an equivalent according to § 4 StdFG
Scholarship for Completion of Studies (TU Wien)
In order to promote the completion of their studies, working regular students are, under certain conditions, entitled to a scholarship to complete their studies.
Amount

€ 3,000 per academic year

Duration

2 years for bachelor students
max. 1 year for master students

Legal Basis

Deadline

1 October–30 November

Submit to

TU Wien
Studienabteilung

Process

See Studienabteilung for requirements and application details.
Scholarships awarded by TU Wien Informatics
Helmut Veith Stipend
The Helmut Veith Stipend is awarded annually to motivated female students who are taking or will take up one of our English-language master programs.
Amount

€ 6,000 p.a. for up to two years
tuition fee waiver

Call

Deadline

30 November

Submit to
Requirements
This stipend is exclusively addressed to female students.
Enrolment or admission to one of our English-language master programs
bachelor degree in informatics, mathematics or equivalent subject
comprehensive knowledge or interest in at least one of Helmut Veith's research areas (Logic in CS, Formal Methods and Verification, Foundations of Artificial Intelligence, Complexity Theory, Computer Security)
high level of proficiency in English
Documents
Cover Letter, describing the type of funding the student is applying for, and all other aspects the student deems relevant for the application
Curriculum Vitae
Motivation Letter, describing the reasons why the student wants to study in the program Logic and Computation, why funding is necessary, and with which groups of the faculty the student would be interested to work with during their master thesis and why.
Reports on university examinations (transcripts)
Diplomas and/or certificates (first degree, bachelor degree, or higher). If the final academic certificate is not yet available at the time of the application deadline, a preliminary certificate (indicating the type of degree and the expected graduation date) signed and stamped by the degree-awarding university must be provided.
Contact details of two referees (for letters of recommendation)
English language certificate (TOEFL or similar)
Copy of passport
Siemens Award for Excellence
Since 2014 we have been awarding excellence scholarships for outstanding female computer science students in cooperation with Siemens AG Österreich. With these grants we bring excellent women to the front and make them visible as role models.

Amount

€ 1,000

Recipients

Based on the examination results of the previous academic year, we determine the best three students from our bachelor and master programs. The award ceremony takes place annually.
Infineon Austria Scholarship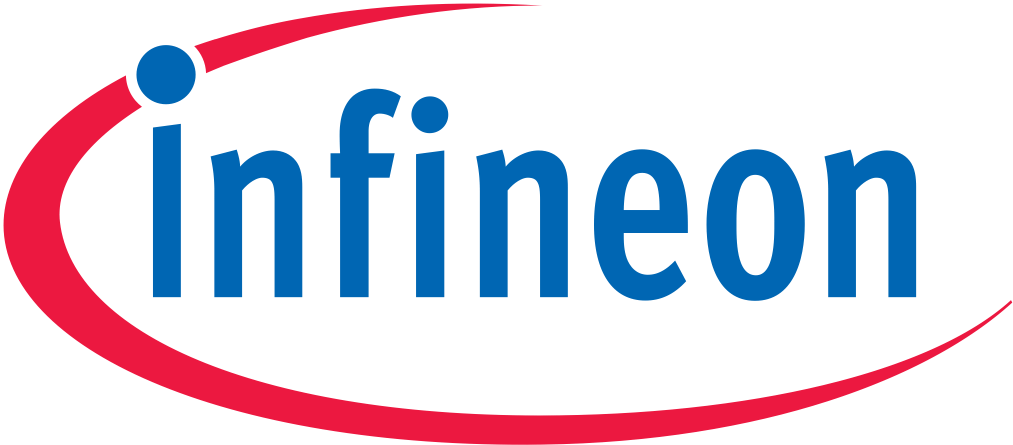 Amount

€ 3,000

Deadline

1 November

Submit to

TU Wien Informatics
honors@informatik.tuwien.ac.at
Requirements
parallel application for one of the advertised Infineon internships
successful admission to the excellence program Bachelor with Honors
Documents
curriculum vitae
collective certificate of all exams
confirmation of acceptance into the excellence program Bachelor with Honors