Stipendien
Die TU Wien schreibt regelmäßig Stipendien nach dem Studienförderungsgesetz (StudFG) aus. Zusätzlich vergeben wir eine Reihe weiterer Exzellenzstipendien.
Stipendien nach Studienförderunsgesetz
Leistungsstipendium (§ 57ff. StudFG)
Leistungsstipendien an Universitäten dienen zur Förderung von Studierenden und von Absolventen/-innen ordentlicher Studien, die nach Maßgabe der Studienvorschriften hervorragende Studienleistungen erbracht haben. Die gesetzliche Grundlage stellen die §§ 57ff. des Studienförderungsgesetzes idgF. dar.
Stipendienhöhe

€ 750 bis € 1.500

Einreichfrist

15. Oktober des jeweiligen Jahres

Formular

Einreichen bei

TU Wien Informatics
Study Services

Bescheid

Mitte Dezember

Weiteres

Ein Leistungsstipendium kann auch nach Studienabschluss für das letzte Studienjahr beantragt werden. Es gelten dieselben Fristen.
Förderungsstipendium (§ 63ff. StudFG)
Förderungsstipendien dienen zur Förderung wissenschaftlicher oder künstlerischer Arbeiten (Diplomarbeiten und Dissertationen) von Studierenden ordentlicher Studien an Universitäten, Privatuniversitäten, Fachhochschul-Studiengängen und Theologischen Lehranstalten. Sie werden einmal jährlich vergeben.
Stipendienhöhe

€ 750 bis € 3.600

Einreichfrist

Wintersemester: 15. Oktober
Sommersemester: 30. April

Formular

Einreichen bei

TU Wien Informatics
Study Services
Voraussetzungen
Einhaltung der Anspruchsdauer (§ 18 StudFG) unter Berücksichtigung allfälliger wichtiger Gründe (§ 19 StudFG)
Erreichen eines gewichteten Mindestnotenschnitts im vergangenen Studienjahr, der der Ausschreibung des jeweiligen Jahres zu entnehmen ist
Österreichische Staatsbürgerschaft oder Gleichstellung nach § 4 StudFG
EWR-Bürger/-innen gem. § 4 Abs. 1 StudFG
Drittstaatenangehörige mit langfristiger Aufenthaltsberechtigung, die seit mindestens 5 Jahren in Österreich leben
Staatenlose sind gleichgestellt, sofern sie vor der Aufnahme an der Universität gemeinsam mit mindestens einem Elternteil mindestens 5 Jahre in Österreich einkommensteuerpflichtig waren und während dieses Zeitraums ihren Lebensmittelpunkt in Österreich hatten.
Unterlagen
Formular F-992
aktuelles Studienbuchblatt der TU Wien
Studienblatt anderer Universitäten v. denen ebenfalls Prüfungsnachweise vorgelegt werden (nur gegebenenfalls)
Sammelzeugnis über alle (inkl. negativ beurteilter) Prüfungen
Anerkennungsbescheide (falls vorhanden)
Prüfungsnachweise von anderen Universitäten (falls vorhanden)
Abschlusszeugnis und Bescheid über die Verleihung des akad. Grades (falls vorhanden)
Beurteilung der Diplomarbeit/Masterarbeit/Dissertation (falls vorhanden)
Allfällige Bestätigungen über Studienzeitverlängerungen (§ 19 StudFG)
Nachweis über österreichische Staatsbürgerschaft oder Gleichstellung nach § 4 StdFG
Studienabschluss-Stipendium (TU Wien)
Zur Förderung der Studienabschlussphase haben berufstätige ordentliche Studierende unter bestimmten Voraussetzungen Anspruch auf ein Studienabschluss-Stipendium.
Stipendienhöhe

€ 3.000 pro Studienjahr

Dauer

Bachelorstudium max. 2 Studienjahre
Masterstudium max. 1 Studienjahr

Rechtsgrundlage

Einreichfrist

1. Oktober bis 30. November

Einreichen bei

TU Wien
Studienabteilung

Prozess

Voraussetztungen und Einreichung siehe Studienabteilung.
Stipendien vergeben von TU Wien Informatics
Helmut Veith-Stipendium
Das Helmut-Veith-Stipendium wird jährlich an motivierte Studentinnen vergeben, die einen unserer englischsprachigen Masterstudien belegen oder beginnen werden.
Stipendienhöhe

€ 6.000 p.a. für bis zu zwei Jahre
Befreiung von Studiengebühren

Ausschreibung

Einreichfrist

30. November

Einreichen bei
Voraussetzungen
Dieses Stipendium richtet sich exklusiv an Studentinnen.
Inskription oder Zulassungsfähigkeit zu einem unserer englischsprachigen Masterstudien
Bachelorgrad in Informatik, Mathematik oder äquivalentem Fach
umfassendes Wissen oder Interesse an zumindest einem von Helmut Veiths Forschungsgebieten (Logic in CS, Formal Methods and Verification, Foundations of Artificial Intelligence, Complexity Theory, Computer Security)
sehr gute Englischkenntnisse
Unterlagen
Anschreiben, in dem die Art der Finanzierung beschrieben wird, für die Sie den Antrag stellen sowie alle anderen Aspekte, die Sie für den Antrag als relevant empfinden
Lebenslauf
Motivationsschreiben, in dem Sie die Gründe beschreiben, warum Sie im Bereich Logic and Computation studieren möchten, weshalb eine Finanzierung erforderlich ist und mit welchen Research Units Sie im Rahmen der Masterarbeit zusammenarbeiten möchten und warum.
Zeugnisse
Diplome und/oder Zertifikate (erster Abschluss, Bachelor-Abschluss oder höher). Wenn das akademische Abschlusszeugnis zum Zeitpunkt der Bewerbungsfrist noch nicht vorliegt, muss ein vorläufiges Zeugnis (mit Angabe der Art des Abschlusses und des voraussichtlichen Abschlussdatums) vorgelegt werden, das von der graduierenden Universität unterzeichnet und abgestempelt wurde.
Kontaktdaten von zwei Referenzen für Empfehlungsschreiben
Englisches Sprachzertifikat (TOEFL oder ähnlich)
Kopie des Reisepasses
Siemens Award for Excellence
Seit 2014 vergeben wir in Kooperation mit der Siemens AG Österreich Exzellenzstipendien für hervorragende Informatikstudentinnen. Damit holen wir exzellente Frauen vor den Vorhang und machen sie als Role Models sichtbar.

Stipendienhöhe

€ 1.000

Empfängerinnen

Anhand der Prüfungsleistungen des vergangenen Studienjahres stellen wir jeweils die besten drei Studentinnen aus unseren Bachelor- und Masterstudien fest. Die feierliche Auszeichnung findet jährlich im Rahmen des Epilogs im Wintersemester statt.
Infineon Austria Scholarship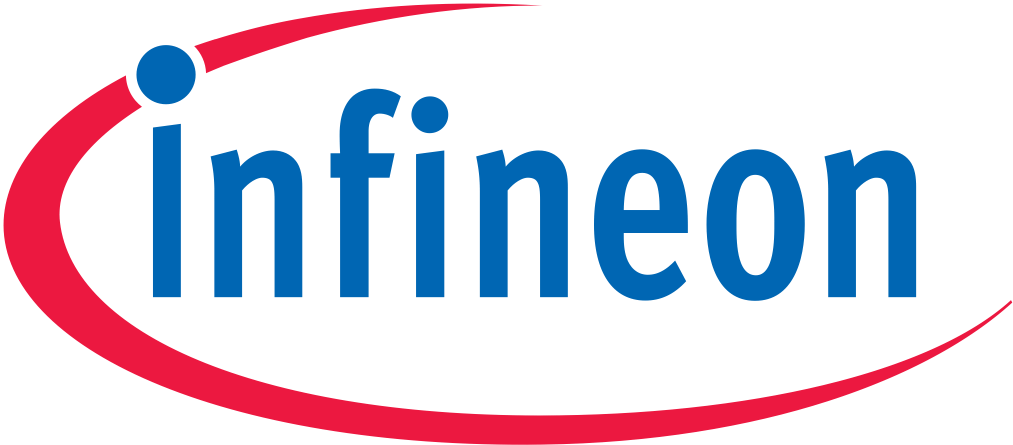 Stipendienhöhe

€ 3.000

Einreichfrist

1. November

Einreichen bei

TU Wien Informatics
honors@informatik.tuwien.ac.at
Voraussetzungen
Parallele Bewerbung um eine der ausgeschriebenen Infineon-Internships
Erfolgreiche Aufnahme in das Exzellenzprogramm Bachelor with Honors
Unterlagen
Lebenslauf
Sammelzeugnis
Bestätigung der Aufnahme in das Exzellenzprogram Bachelor with Honors