Senior Scientist Dipl.-Ing.
Research Focus
Visual Computing and Human-Centered Technology: 100%
Research Areas
Social Robotics, Human-Computer Interaction, smart home, rehabilitation technology, Ambient Assisted Living, assistive technology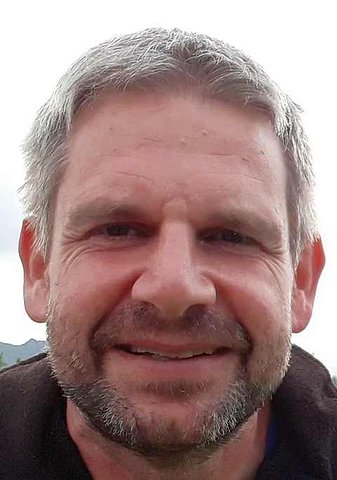 About
Assistive Technologies,Rehabilitation Engineering, Ambient Assisted Living (AAL),Assistive systems for Persons with multiple disabilties
Courses
Projects
Publications
2020
2019
2018
2017
2016
2015
2014
2013
2012
2011
2010
2009
2008
2007
2006
2005
2004
2001
1999
1997
1996
1995
1994
1993
1992
Supervisions
Tinatel mobil - Analyse, Entwicklung und Evaluation eines mobile Kommunikationsgerätes für eine Anwenderin mit motorischer Behinderung

/ Master Thesis by G. Regal / Supervisor: W.L. Zagler, P. Panek; Institut für Gestaltungs- und Wirkungsforschung, 2014; final examination: 2014

Ein universelles System zur Anwendung von Biosignalen im Biofeedback und als Human Computer Interface

/ Master Thesis by C. Veigl / Supervisor: W.L. Zagler, P. Panek; Institut 'integriert studieren', 2006; final examination: 2006

AUTONOM III: Spracherkennung, Diplomarbeit

/ Master Thesis by G. Loidolt / Supervisor: F. Seifert, C. Flachberger, P. Panek, W.L. Zagler; Institut für Allgemeine Elektrotechnik und Elektronik, 1995; final examination: 1995
Awards
WINTEC - Wissenschaftspreis Inklusion durch Naturwissenschaften und Technik 2019, 2nd place (together with Peter Mayer)
2019 / Austria / Website / Project
And more…
Soon, this page will include additional information such as reference projects, activities as journal reviewer and editor, memberships in councils and committees, and other research activities.
Until then, please visit Paul Panek's research profile in TISS .