Research Focus
Computer Engineering: 100%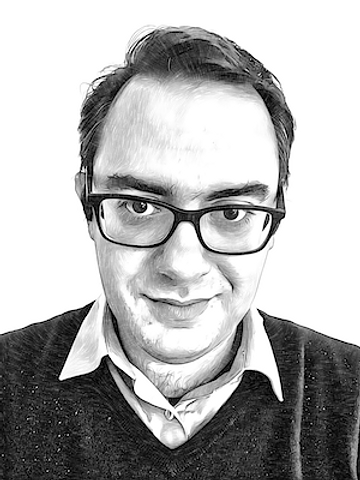 About
I am a Full Professor for Formal Methods in Cyber-Physical Systems Engineering at the Faculty of Computer Science TU Wien, and I am leading the Trustworthy Cyber-Physical Systems (TrustCPS) Group of the Cyber-Physical System Research Unit. The primary focus of my research is to develop formal methods, computational tools and techniques that support the modeling and the automated analysis of complex computational systems, including software systems, cyber-physical systems and biological systems.
He joined the Faculty of Informatics at TU Wien in 2012 as University Assistant. In Dec. 2014 he won a "Laufbahnstelle" becoming a tenure-track Assistant Professor. He was promoted to tenured Associate Professor in May 2019 and to Full Professor in Dec 2020. Previously he was a post-doctoral researcher at the Department of Computer Science (Research Scientist - from March 2011) and at the Department of Applied Math and Statistics (Research Associate - from February 2010) of the State University of New York at Stony Brook. His research area, in the framework of the NSF Expeditions in Computing project CMACS, was the Computational Modelling and Analysis of Cardiac Dynamics for Prediction and Control of Cardiac Arrhythmia. He received the B.S. degree in Computer Science and the M.S. degree in Bioinformatics from the University of Camerino in Italy, in 2002 and 2005, respectively. During his M.S. degree in Bioinformatics he won a scholarship (from June 2003 to Feb 2004) funded by the MIUR project Oncology Over Internet (O2I). In 2009 he got a Ph.D. in Complex Systems and Information Sciences from the University of Camerino. He also hold the National Habilitation as Associate Professor (since 2014) in Computer Science (INF/01) and Computer Engineering (since 2017) (ING/INF-05) in Italy. In 2019 he received the Habilitation (Venia Docendi) in Computer Science at the Faculty of Informatics of TU Wien.
He co-chaired several international events, such as HSB 2012, the First International Workshop on Hybrid Systems and Biology, SPIN 2013, the 20th Intern. Symposium on Model Checking Software, the CSRV-2014, the First Intl. Competition of Software Runtime Verification in Canada, the Medical CPS track at Isola 2014, the 15th Intl. Conference on Runtime Verification in Vienna (2015), the 14th International Conference on Computational Methods in Systems Biology in Cambridge (2016) and the 7th International Workshop on Medical Cyber-Physical Systems in Vienna (2016). He serves as Editorial Board Member of the International Journal of Information and Computation (Elsevier). He is a permanent member of the Steering Committee of the International Conference of Runtime Verification. He is also a member the Steering Committee of the International Conference on Quantitative Evaluation of SysTems. He represented Austria in the management committee of the EU COST ICT action ARVI on Runtime Verification and he co-chairs the RV core working group in this action. He is currently the scientific coordinator of the WWTF ICT project ProbInG, the vice-chair for program admission for the Marie Skłodowska-Curie COFUND Doctoral Programme LogiCS@TUWien and the advisory board member for the Doctoral Programme in Resilient Embedded Systems. He is the co-chair of HSCC 2022: the 25th ACM International Conference on Hybrid Systems: Computation and Control.
Courses
Projects
Publications
2022
2021
2020
2019
2018
2017
2016
2015
2014
2013
2012
2011
Supervisions
Awards
Best Software Science Paper of the European Joint Conferences on Theory and Practice of Software (ETAPS) 2022
2022 / European Association of Software Science and Technology (EASST) / Germany / Website
And more…
Soon, this page will include additional information such as reference projects, activities as journal reviewer and editor, memberships in councils and committees, and other research activities.
Until then, please visit Ezio Bartocci's research profile in TISS .