Assistant Prof. Dr.in phil. Mag.a phil.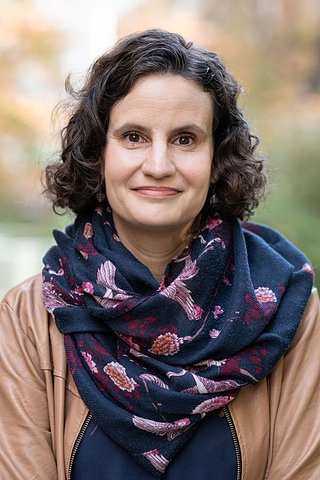 About
With a background in Sociology and Human-Computer Interaction, I study how humans interact with new technology. For my research on Human-Robot Interaction (HRI) I have been awarded a Hertha Firnberg and an Elise Richter grant from the FWF Science Fund, a postdoc programme aimed at promoting the university career of young female research scientists. Since 2013, I am a senior researcher at the TU Wien. Currently, I am a member of the  Human Computer Interaction Group led by Prof. Gerladine Fizpatrick (Institute of Visual Computing and Human-Centered Technology). In 2013, I also had the honour of being selected as one of the "25 women you need to know in robotics" by the robohub contributor group. In 2017, I was a selected speaker for Tedx TUWien. In 2018, I was elected as member of the Young Academy of the Austrian Academy of Sciences.
Prior to my work at the Human Computer Interaction Group, I was working in the Vision4Robotics group (ACIN – Automation and Control Institute) under the mentoring of Prof. Markus Vincze. Until 2012, I was a senior researcher and interdisciplinary team leader for a research group on "Adaptive Systems" at the ICT&S Center, University of Salzburg (led by Prof. Manfred Tscheligi). From September 2011 until January 2012 I was on a short-term sabbatical to work with Prof. Vanessa Evers at the University of Twente, NL. In 2010, I completed my PhD in Human-Computer Interaction at University of Salzburg and I hold a Master degree in Sociology from University of Salzburg from 2005.
As a social scientists working together with engineers, computer scientists, interaction designers etc. my goal is to develop technology that is sustainably used by real people.
Courses
Projects
Publications
2022
2021
2020
2019
2016
2014
2013
Awards
SharedSpace


2018 / Richter-Programm / Austria

Junge Akademie


2017 / Mitgliedschaft / Austria

Vision4HRC


2013 / Firnberg-Programm / Austria

enlisted among the 25 women you need to know in robotics


2013 / robohub.org / USA
And more…
Soon, this page will include additional information such as reference projects, activities as journal reviewer and editor, memberships in councils and committees, and other research activities.
Until then, please visit Astrid Weiss' research profile in TISS .