Assistant Prof. Dr.in phil. Mag.a phil.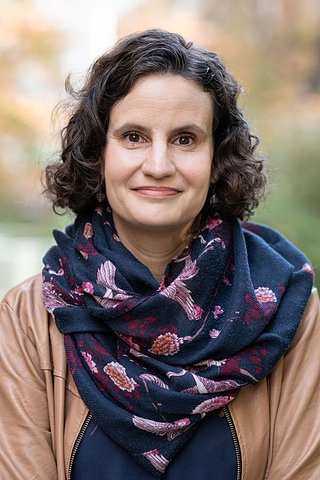 About
Do we really perceive and react differently to Embodied Artificial Intelligence than to `any other' technology? With a background in Sociology and Human-Computer Interaction (HCI), I study how humans interact with new technology. My general research interests are user-centered design and evaluation studies for Human-Computer Interaction and Human-Robot Interaction (HRI) with a focus on in-the-wild studies and controlled experiments. I am especially interested in the impact technology has on our everyday life and what makes people accept or reject technology. For more details check my personal website.
I hold a master's degree in sociology, a PhD in social sciences and Human-Computer Interaction, and a venia docendi in Human-Computer Interaction from the University of Salzburg. During my studies I specialized on methodologies of empirical social research and applied statistics. In my PhD thesis, I developed an evaluation framework that supports user-centered assessment of HRI scenarios. In my habilitation I argue for more epistemological diversity in HRI research, going beyond the dominant positivist approaches stemming from experimental psychology and robotics.
I publish in conferences such as HRI, RO-MAN, and ICSR and journals such as International Journal of Social Robotics, Autonomous Robots, and the Journal of HRI. I am regularly member of Program and Organizing Committees related to HRI research.
Courses
Projects
Publications
Note: Due to the rollout of TU Wien's new publication database, the list below may be slightly outdated. Once APIs for the new database have been released, everything will be up to date again.
2022
2021
2020
2019
2016
2014
2013
Awards
SharedSpace


2018 / Richter-Programm / Austria

Junge Akademie


2017 / Mitgliedschaft / Austria

Vision4HRC


2013 / Firnberg-Programm / Austria

enlisted among the 25 women you need to know in robotics


2013 / robohub.org / USA
And more…
Soon, this page will include additional information such as reference projects, activities as journal reviewer and editor, memberships in councils and committees, and other research activities.
Until then, please visit Astrid Weiss' research profile in TISS .