Buddies@School: How to Support Teachers in Times of Distance Learning
2021-01-18
Education Outreach
Social Responsibility
With the Buddies@School initiative, our Educational Outreach team supports schools also in times of the Corona pandemic.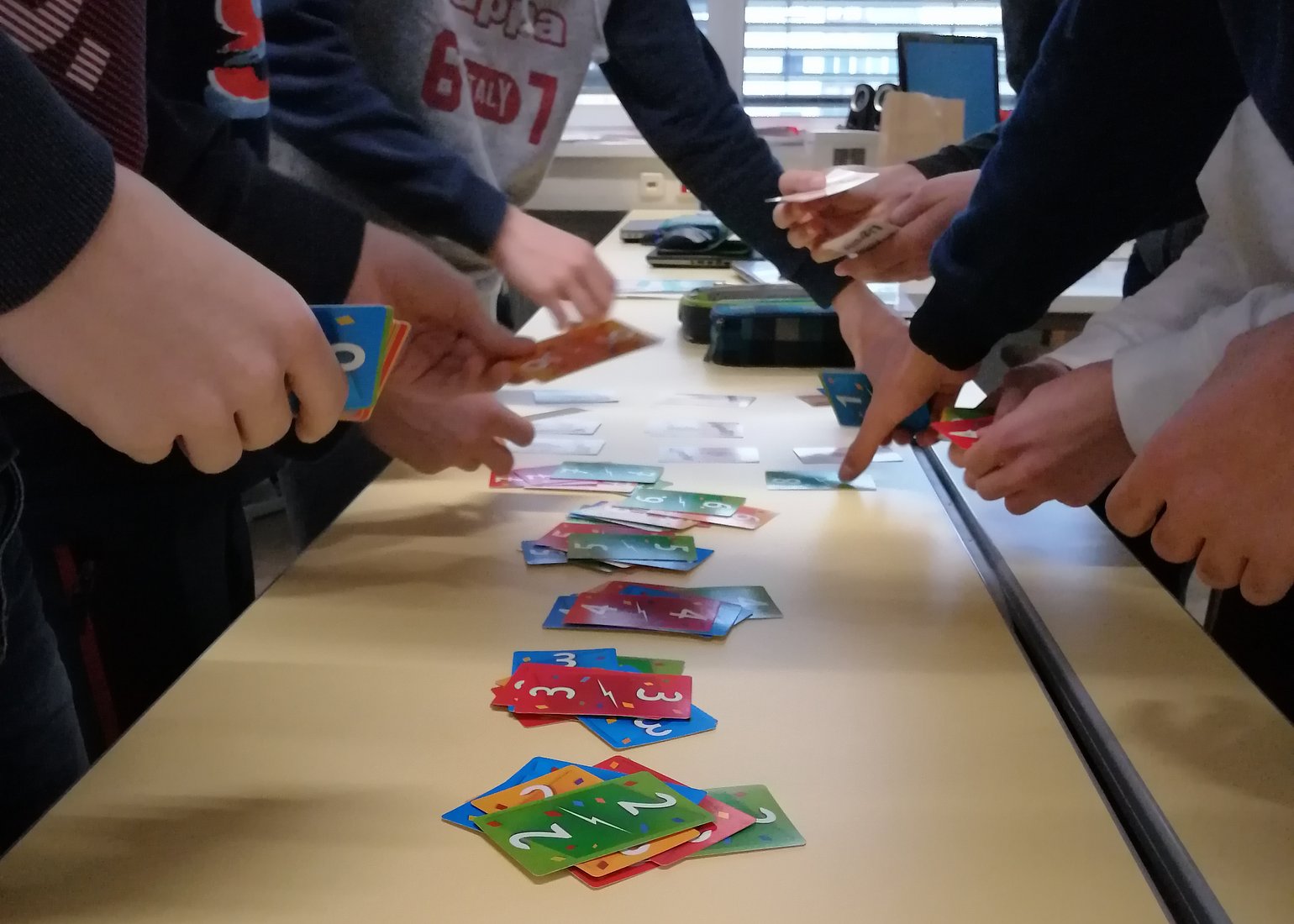 The Covid-19 pandemic has led to school closures across the world and forced teachers and pupils to adapt quickly to teaching and learning online. Distance learning is changing education and will impact students far beyond this pandemic. The current crisis has shown the fundamental role of informatics: Not only does informatics keep the system running, but the crisis also accelerated the process of digitalization in our society.
Support for Teachers
Despite the technological advances and innovations, in-person education seems still to be the most enriching and effective way to engage pupils in learning, since in-person activities allow them quicker access to mental or emotional support. The Buddies@School program of our Informatics Didactics and Educational Outreach Team, led by Gerald Futschek, therefore focusses on the interaction between pupils and tutors in presence workshops. Still, the team was determined to support teachers also in times of distance learning and launched online formats and workshops for different schools in the course of 2020.
Introduction to Computational Thinking
In order to carry informatics into all areas of society and introduce children and youths to logical and computational thinking, the MOOC Programmieren mit Processing was adapted into an online course for schools. Apart from that, teachers frequently asked for support in the area of Digital basic education in secondary schools. "We had to adapt our didactic and organizational concept to meet the challenges of an online format," Philipp Prinzinger from the Buddies@School team explains.
In a pilot workshop in December 2020, the pupils and teachers were on-premise, while the tutors joined the workshop online. The material was printed with a 3-D printer and delivered to the school. The pupils were connected to the tutors by way of smartphones installed at the pupils' desks. Despite challenging conditions and the reading of facial expressions hindered by masks, the workshop successfully offered children the chance to playfully try out computational thinking, creative use of programming languages and getting to know the logic of algorithmic thinking. "It was a logistical challenge, but with our well-established team and the help of pupils and teachers we will keep up the online support for schools until we can work on joint projects in schools or they can revisit us at TU Wien Informatics," Philipp Prinzinger is convinced.
Interested in booking a workshop with our team?
About MOOCs
Via the education platform iMooX TU Wien Informatics offers Massive Open Online Courses, the so-called MOOCs. A MOOC is a unique form of online course combining traditional knowledge transfer arrangements such as videos, reading material and problem solving with discussion forums where teachers and learners can communicate. Quizzes allow learners to test their newly gained knowledge.
MOOCs are ideal for distributing learning content to many interested people, independent of time and location. The courses are free of charge and accessible to everyone. Teachers can reuse the content in lessons, classes, or other educational scenarios with the appropriate licenses.
The goal is to make university-level educational content accessible and allow as many people as possible to further their education.
The MOOCs Programmieren mit Processing 1 and Programmieren mit Processing 2 are taught by Gerald Futschek, Elisabeth Wetzinger, Xi Wang-Sukalia, and Lukas Kränkl. They focus on a playful approach to programming and engage pupils' creativity. The courses are suitable for pupils in secondary schools, students, teachers and everybody who wants to learn the art of programming.
Access
For login and registration to our MOOCs, please use this link.
Curious about our other news? Subscribe to our news feed, calendar, or newsletter, or follow us on social media.