Laura Nenzi Wins the 2020 Hedy Lamarr Award
2020-10-02
Award
News
Women in Informatics
Excellence
The City of Vienna honors Laura Nenzi for her outstanding achievements in Cyber-Physical Systems.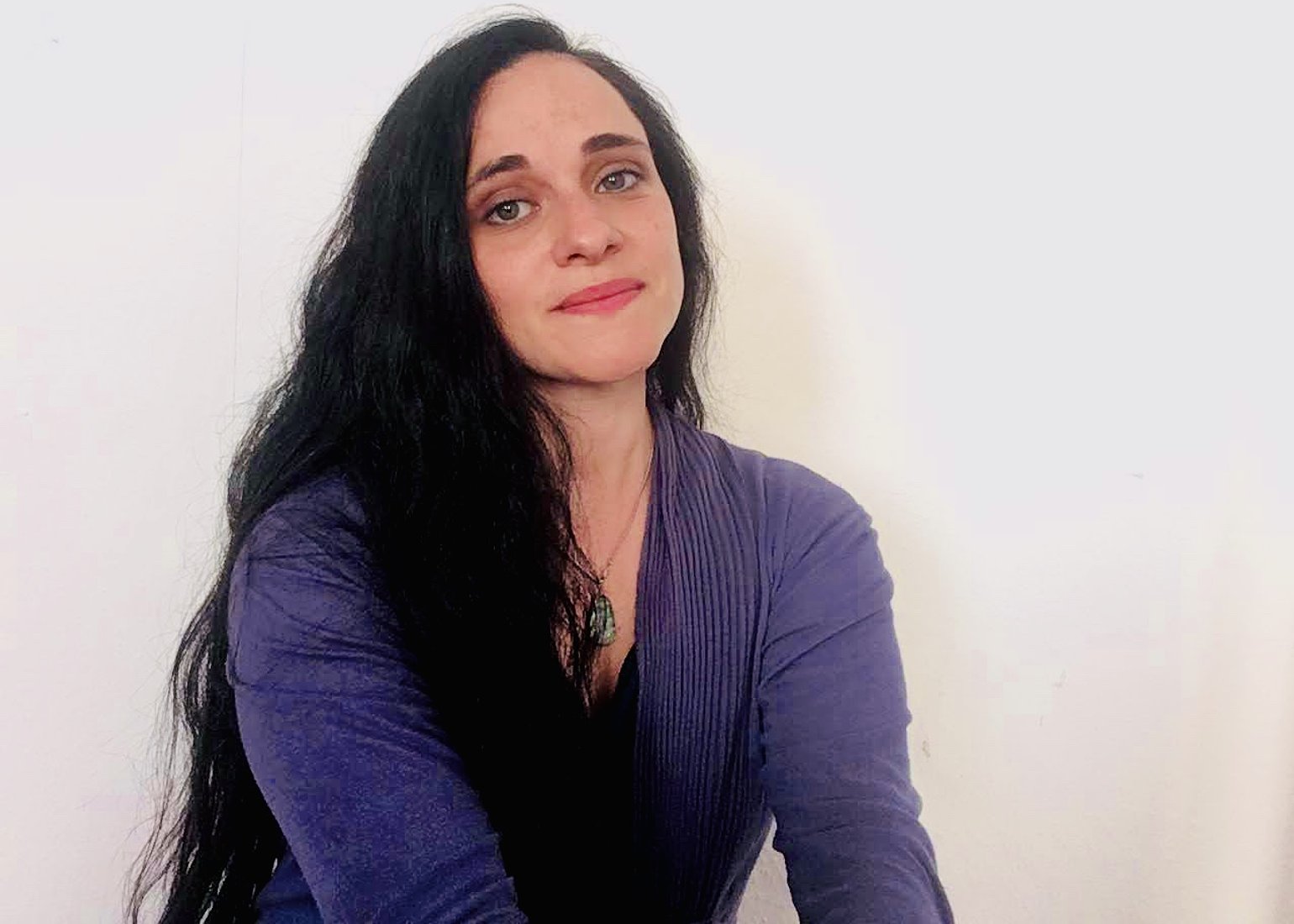 This year's Hedy Lamarr Award for outstanding achievements in the field of information technologies is awarded to Laura Nenzi from our research unit Cyber-Physical Systems. For the third time, the City of Vienna honors an Austrian researcher for her innovative achievements in IT. Within the Digital Days setting, Veronica Kaup-Hasler (City Councilor Science) and Kathrin Gaál (City Councilor Women) handed over the award to Laura Nenzi on October 1, 2020, at the Grand Hall of Erste Campus in Vienna.
Accessible Science
"This year, in particular, the significance of digital technology has intensified once again. This development must not take place without the contribution of all demographic strata," Veronica Kaup-Hasler explains. "The Hedy Lamarr Prize is intended to enthuse girls and women for the possibilities offered by new information technologies and motivate a new generation of female scientists to drive forward digital change for the benefit of society," says the City Councillor for Science.
And that is what Laura does with her multidisciplinary approach committed to the public sector and society, as the jury explains in its statement. "Similarly to Ms. Hedy Lamarr, Dr. Nenzi is a scientist and an artist in one person: she is a well-recognized researcher in her community and a passionate artist performing theatre plays. With her artistic engagement, Dr. Nenzi brings an alternative way for making scientific topics accessible and exciting to the general public, serving as an international role model for young children and junior scientists," Laura Kovacs points out in her laudation.
Laura Nenzi is an Assistant Professor at the University of Trieste (Department of Mathematics and Geoscience) and a Project Assistant at the Institute of Computer Engineering, research unit Cyber-Physical Systems. She focusses on formal methods applied to the design and analysis of complex systems such as Cyber-Physical Systems and Collective Adaptive Systems in her research. "This award comes at a time in my life when I have understood that the road to gender equality is still a long one. Austria is an excellent example of a country taking the initiative to achieve this goal. I am glad to be part of the change and perhaps to be able to inspire a young female generation to a scientific career," Laura mentioned in her speech of thanks.
The jury, consisting of Martina Mara (JKU Linz), Ivona Brandic, Laura Kovacs, Verena Fuchsberger-Staufer (Universität Salzburg) and last year's Hedy Lamarr awardee Martina Lindorfer further explains how Laura Nenzi's work contributes to pressing questions on the safety of AI: " The work of Dr. Laura Nenzi provides fundamental approaches easing the ultimate answer to such questions. Dr. Nenzi uses rigorous logical methods from computer science in combination with deep mathematics to predict and explain the behavior of machine learning models, cyber-physical systems, and beyond." This way, her research was essential for "turning the black magic of AI into an explainable and accessible approach to both experts and end-users."
About the Hedy Lamarr Award
The Hedy Lamarr Award of the City of Vienna is awarded as the highlight and conclusion of the "Digital Days." It honors an Austrian researcher with 10,000 euros (sponsored by Urban Innovation Vienna) for her innovative achievements in IT. The eponymous Viennese Hedy Lamarr began to develop technologies for the Allies in addition to her Hollywood career during the Second World War. Their forward-looking patent "frequency hopping" is considered the forerunner of today's Bluetooth and Wifi applications. At the first award ceremony in 2018, Lamarr's son, Anthony Loder, was present.
A panel of independent experts will select the award winner herself. Each award winner will be admitted to the jury of the Hedy Lamarr Award as a new member. The scientific cooperation partners for the nomination list are FWF, FFG, and WWTF. For this year's award, eight female researchers were shortlisted.
Curious about our other news? Subscribe to our news feed, calendar, or newsletter, or follow us on social media.