New Faculty: Florian Michahelles
2020-09-07
Arrival
News
Faculty
Starting in September, Florian Michahelles serves as Professor for Ubiquitous Computing at our research unit Multidisciplinary Design and User Research.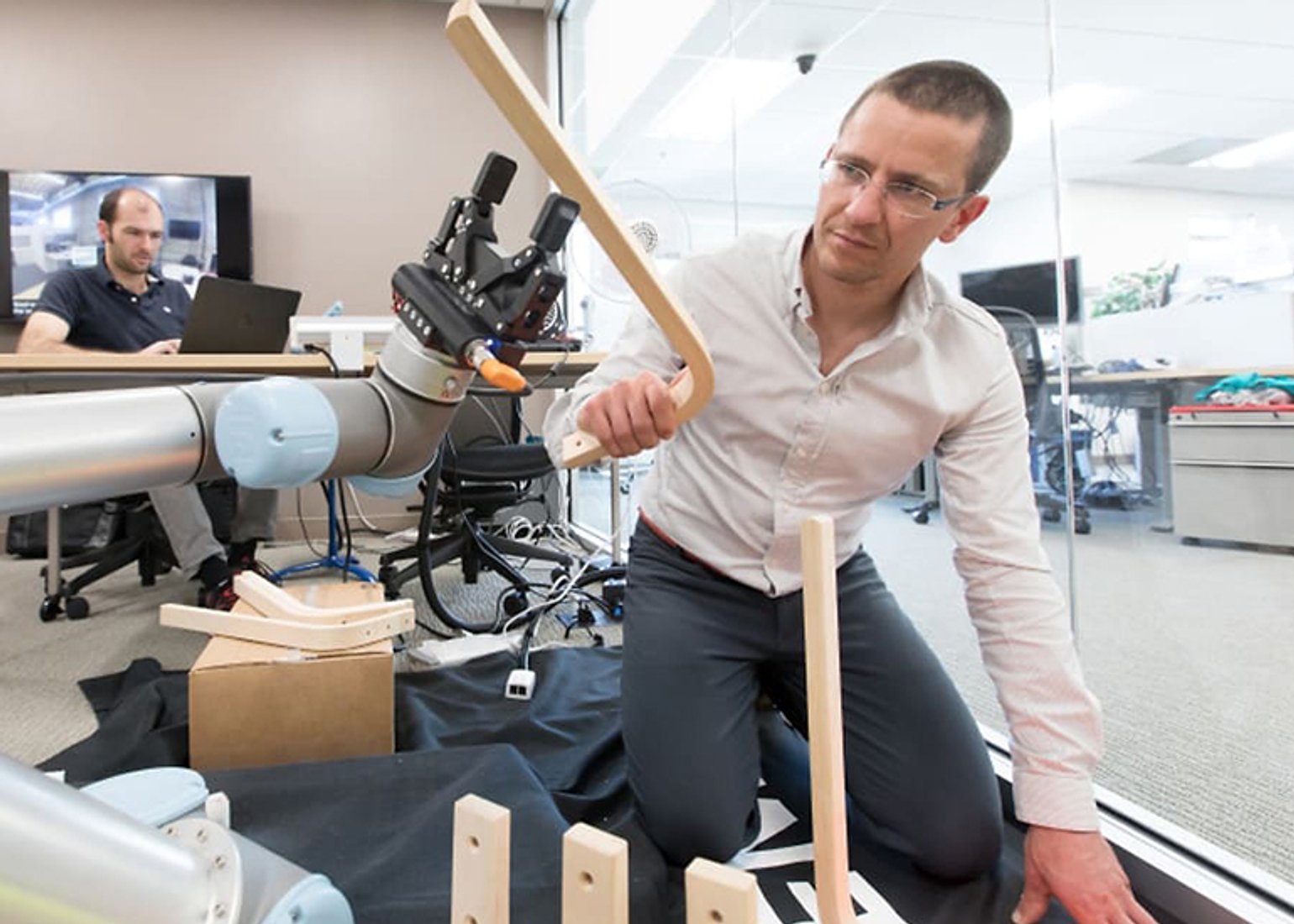 We welcome Florian Michahelles as Professor for Ubiquitous Computing at our research unit Multidisciplinary Design and User Research to our faculty.
Florian, who took office on September 1, is highly motivated to shape the research activities of this entirely new professorship. "I'm absolutely thrilled about the opportunity of joining TU Wien as a professor for ubiquitous computing. I'm driven to further investigate how to leverage human genius and machine brilliance for joyful and efficient task completion." He is also determined to use his business experience to inform his research and networking within TU Wien Informatics and beyond. "I'm very much looking forward to sharing my seven years of industry experience in Silicon Valley with students and colleagues. Feel free to reach out!"
Ubiquitous Computing Is, Well, Ubiquitous
In his research, Florian Michahelles will focus on next-generation ubiquitous computing systems and their application in authentic, real-world settings. Ubiquitous computing covers a wide variety of topics, including sensor-rich environments, interactive and smart spaces, new interaction paradigms, Internet of Things, mobile and context-aware computing, awareness and privacy, and tangible, situated, and embodied interaction.
From ETH to MIT to Siemens – to TU Wien Informatics
Before joining TU Wien Informatics, Florian Michahelles was the Siemens research group head of artificial & human intelligence in Berkeley. Together with his team, he investigated novel opportunities to support human workers with AI in daily industrial practices. They applied machine learning, symbolic AI of ontologies, and knowledge graphs for modeling domain knowledge and human-computer interaction interfaces to seamlessly interface with the user. During his time at Siemens, Florian collaborated with the University of California, Berkeley, in research and taught the class introduction to HCI.
In his academic activities, Florian led the Auto-ID Labs at ETH Zurich in the field of RFID, IoT Architecture, and mobile applications. Some results of this work former Ph.D. students have commercialized by the startup 42matters. In 2001, he was an MIT Sloan Visiting Fellow, and in 2010 a visiting researcher at Keio University. In December 2004, Florian Michahelles received his Ph.D. from ETH Zurich for his research in the participative design of wearable computing applications and the development of innovative business cases for ubiquitous computing. He holds an MSc from the Ludwig-Maximilians University Munich in Computer Science.
Curious about our other news? Subscribe to our news feed, calendar, or newsletter, or follow us on social media.