COVID-19: Model Calculations by TU Wien Informatics Confirmed
By Florian Aigner / Claudia Vitt (edt.)
2020-03-23
Social Responsibility
The model calculations of Niki Popper predicted what now turns out to be effective: The more we reduce our social contacts, the slower the pandemic spreads.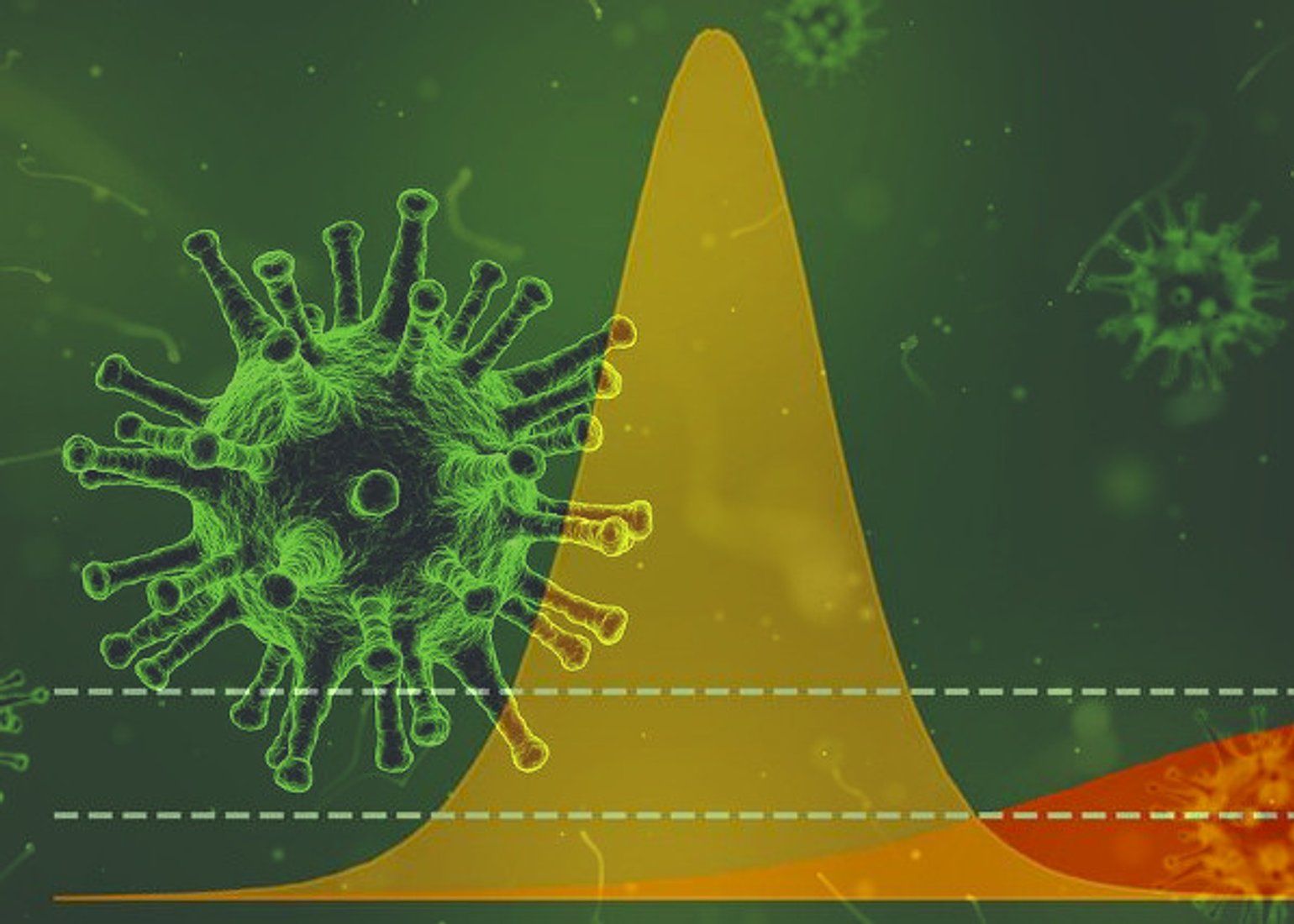 The measures to contain the coronavirus are based on simulations calculated by scientists from Niki Popper's team using demographic data. Niki Popper's research on simulations of complex dynamic systems, which he carries out at the Research Unit Information and Software Engineering and his spin-off dwh, currently serves the government as the scientific basis for the fight against the coronavirus. Popper himself is part of the expert committee that advises the Chancellor, Health Minister, and Interior Minister. "Fortunately, most people in Austria have followed the recommendations and reduced the number of interpersonal contacts," says Niki Popper. "Thus, exactly what we had calculated for this case a week ago has happened: The number of COVID-19 cases is still rising, but the daily percentage increase has reduced. We are on a good path."
No Reduction of Infection Rates Yet
Nevertheless, a reduction in the number of infections is still a long way off, says simulation expert Popper. When COVID-19 began to spread in Austria, the number of confirmed cases doubled every 2 or 2.5 days. In the last few days, the daily increase has become smaller, and a doubling time of 4-6 days can be assumed. This is precisely what Popper's calculation models showed a week ago. Niki and his team continue calculating to evaluate the measures implemented so far, and to estimate how and when it will be possible to reduce the prevention measures gradually. For this purpose, the team of TU Wien Informatics has now joined forces with colleagues from the Medical University and Gesundheit Österreich GmbH. "How quickly this can be done depends on the successes in the near future. The important thing is to test as many people as possible for the virus—what counts in the end are measured figures, not forecasts," says Popper.
How High Is the Number of Undetected Cases?
As always, when such complicated processes are simulated on the computer, some important unanswered questions remain—for example, how many people are infected with SARS-CoV-2 without knowing it? How high is the estimated number of undetected cases? "There is, of course, an estimated number of unrecorded cases. Some research teams have already tried to estimate this unrecorded figure—this is good, but of course, very difficult," says Niki Popper. If significantly more people have been infected without showing symptoms, that would not necessarily be bad news. The number of severe cases that need to be treated in a hospital is well known. A high number of unreported cases would mean that the proportion of severe cases is lower than previously thought. Besides, a high number of unreported cases would mean that the goal of herd immunity would be one step closer. It might not be so long before a sufficient number of people would be immune to the virus.
About
Niki Popper is a postdoctoral researcher at the Research Unit Information and Software Engineering at TU Wien Informatics. He is CSO and co-founder of dwh GmbH. Since 2015 Popper is the coordinator of the interdepartmental center Computational Complex Systems at the TU Wien. Also, in 2015 he received his PhD for his work on "Comparative Modelling & Simulation."
Curious about our other news? Subscribe to our news feed, calendar, or newsletter, or follow us on social media.