Gerald Futschek Receives ETH Zürich Medal of Honor
By Florian Aigner / Claudia Vitt (edt.)
2020-02-12
Award
Education Outreach
Gerald Futschek was awarded a medal of honor at ETH Zürich for his services to teaching Informatics.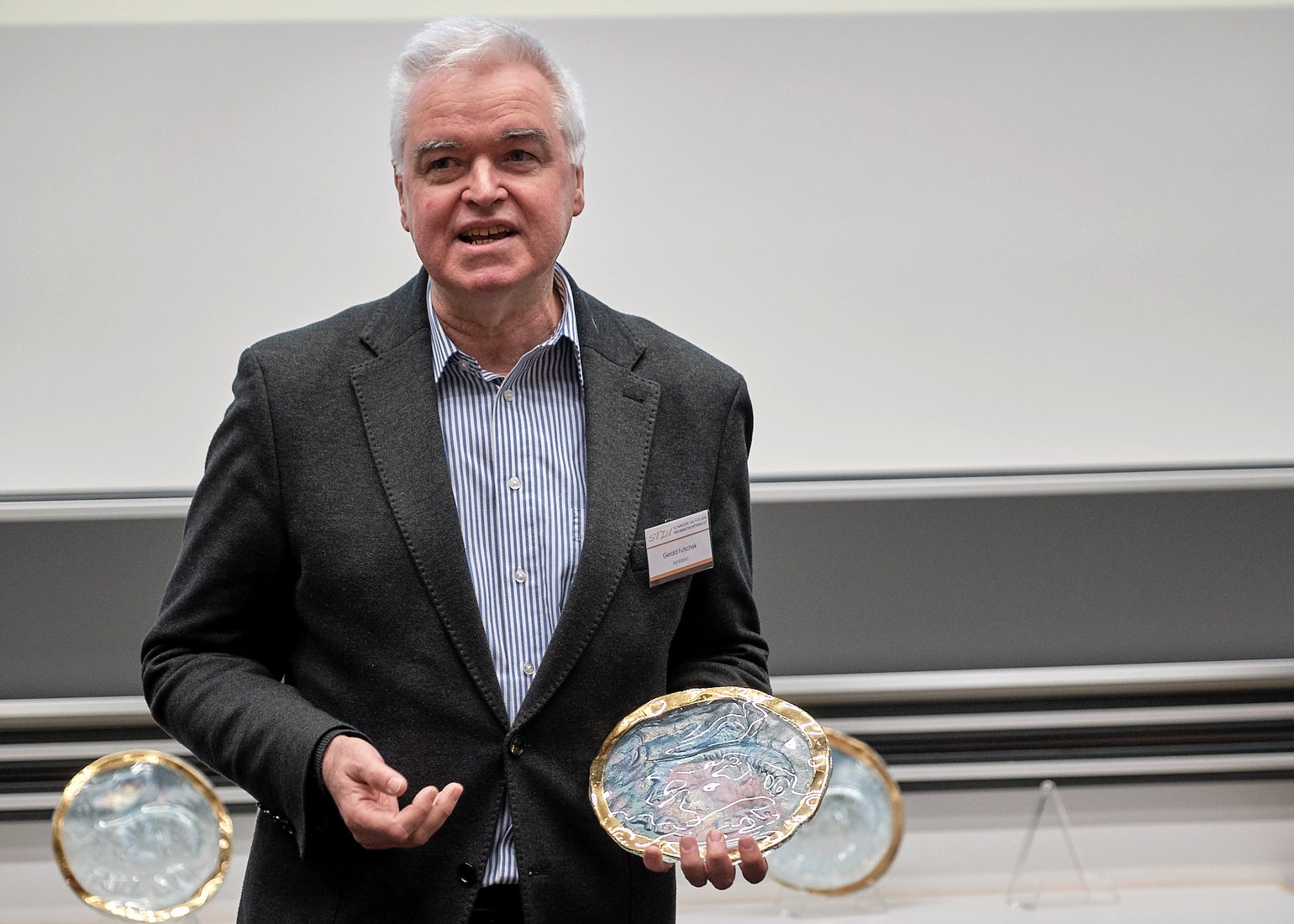 Informatics – Keep It Young
Gerald Futschek is convinced that universities and schools must work together in order to carry science into all areas of society. He is Head of the Institute of Information Systems Engineering at TU Wien Informatics, and he has been actively and successfully involved in computer science didactics, youth programs, and teacher training for many years. Now he has been awarded a medal of honor for his services to teaching computer science at ETH Zürich.
Informatics For All
Gerald Futschek originally comes from the research area of software development and verification - the systematic examination of computer programs to prove that they meet specific requirements in any situation. However, Futschek recognized very early on that computer science should not only have its place at universities. Back in the 1980s, at a time when computers in schools were still something exotic, he was already running computer camps for children.
His project "Beaver of Informatics" was very successful. It is a playful computer science challenge for children and young people who are introduced to logical and computational thinking through challenging puzzles and brainteasers. The "Beaver of Informatics" is an international project: In Austria alone, more than 100,000 young people have taken part so far.
Gerald Futschek is also committed to the Olympiad in Informatics, as well as to further training of Informatics' teachers. At TU Wien Informatics, he and his team offer workshops for school classes about three times a week. In these workshops, children can playfully try out computational thinking – without using computers!
"I am not primarily concerned with recruiting young people for Informatics," he explains. "This is possibly a positive side effect. First and foremost, we want to fulfill our social task as a university: To have a positive effect on society, to promote scientific thinking even among young people and ultimately, to make the TU Wien known to the general public". The school programmes are therefore aimed at all types of secondary and vocational schools.
Award in Zurich
Gerald Futschek has now been awarded a medal of honor at ETH Zürich for his many years of commitment - presented by Rector Sarah Springman. The medal, as ETH Zürich states, is intended for teachers from Switzerland and Informatics didacticians from all over the world who have made fundamental contributions to the practice of teaching computer science.
Curious about our other news? Subscribe to our news feed, calendar, or newsletter, or follow us on social media.