Vergabe von 10 Siemens Frauen-Exzellenzstipendien an der Fakultät für Informatik
Die Fakultät für Informatik verlieh heuer erstmals an zehn Studentinnen das Siemens Exzellenzstipendium für Frauen der Fakultät für Informatik.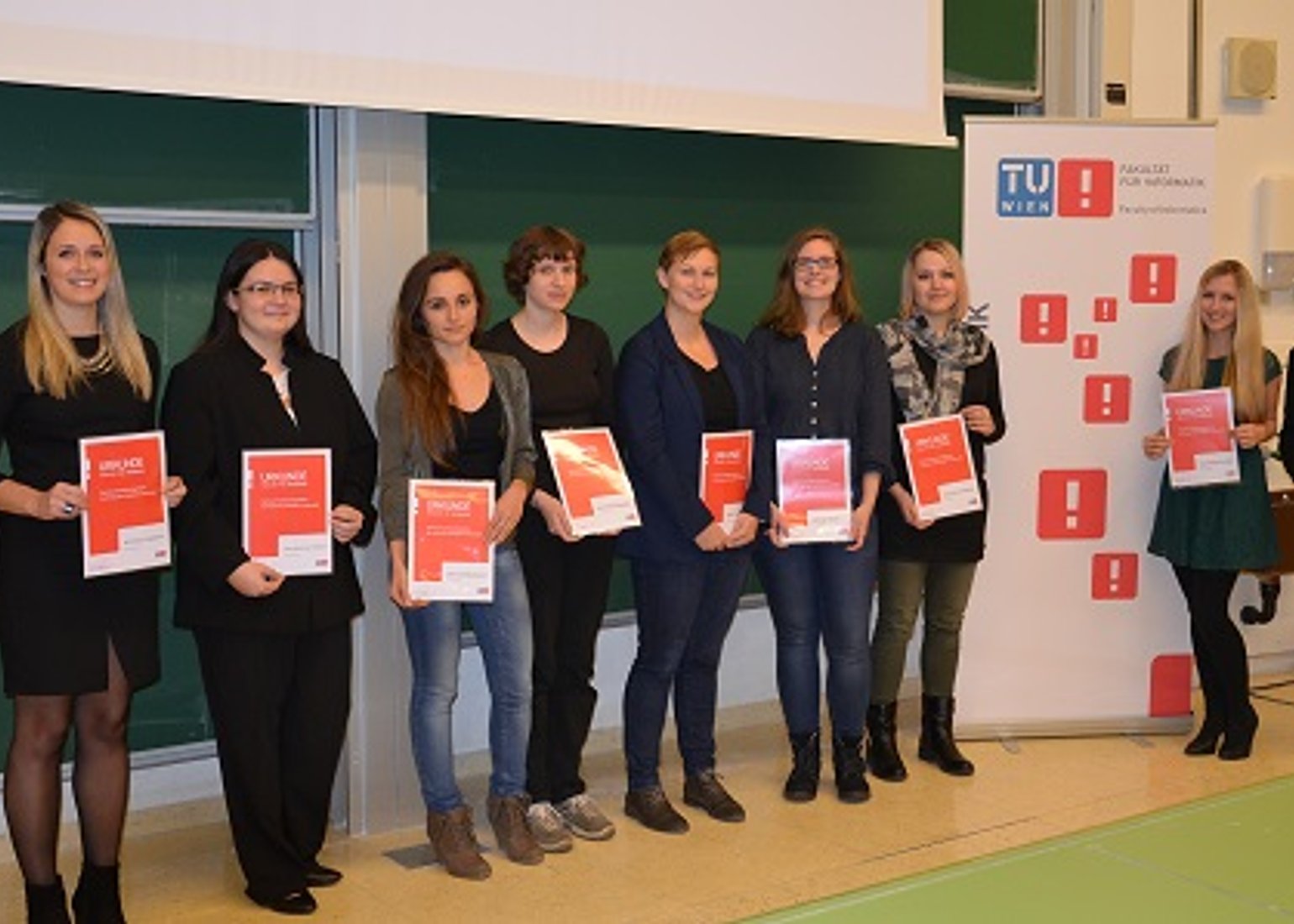 Hervorragende Studienleistungen wurden mit 1000 Euro prämiert
Folgende zehn Informatik Studentinnen wurden für ihre hervorragenden Studienleistungen im Studienjahr 2013/14 ausgezeichnet: Michaela Jungwirth, Anna Renate Mitterböck, Gerta Sheganaku, Irene Hiess, Janis Meissner, Sophie Weiß, Melanie Hofmann, Alexandra Geier, Nicole Wagner sowie Rebecca Jahn (nicht anwesend).
Diese Preise sind eine Aktivität der Frauenförderung an der Fakultät für Informatik, um im Studium exzellente Frauen als Role Model sichtbar zu machen. Den fünf Master-Studentinnen wurde zusätzlich jeweils eine 2-stündige Studienassistentinnen-Stelle angeboten, um ihnen schon im Master Studium Einblick in die breite Forschung an der Fakultät zu geben. Die feierliche Verleihung der Preise erfolgten im Rahmen des Epilog, der Diplomarbeitspräsentation der Fakultät für Informatik.
Note: This is one of the thousands of items we imported from the old website. We're in the process of reviewing each and every one, but if you notice something strange about this particular one, please let us know. — Thanks!