Aufschrei gegen die Totale Überwachung: DIE REALITÄT IST DEM MENSCHEN ZUMUTBAR
TEAM[:]niel präsentierte in Zusammenarbeit mit der TU Wien/PRIP in Washington DC die Ausstellung «Die Realität ist dem Menschen zumutbar».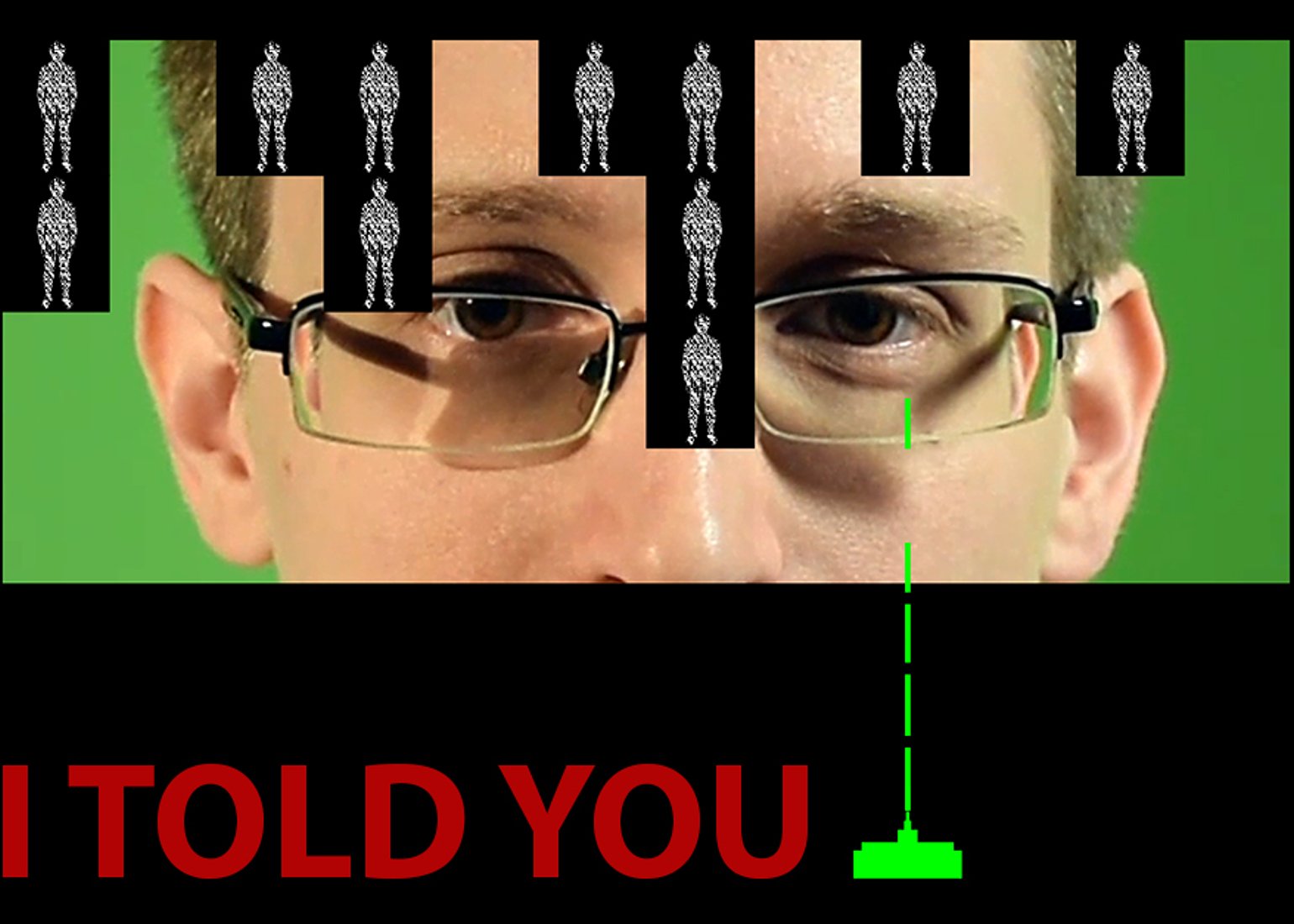 TEAM[:]niel beschäftigt sich vor allem mit Fragen rund um Kunst‐SEIN und Mensch‐SEIN. Die hochaktuellen Fragestellungen zu «Virtualität versus Realität», Möglichkeiten und Gefahren modernster Technik, Internet, New Media, Überwachung, Privatsphäre und Digitalisierung, mit allen Konsequenzen, die daraus folgen, waren schon seit längerer Zeit für die Künstlergruppe ein hochinteressantes Themengebiet. Im Zusammenhang damit beschäftigt sich die Installation «Die Realität ist dem Menschen zumutbar» daher auch mit vielen verschiedenen Aspekten, wie zum Beispiel:
wohin entwickeln wir uns eigentlich?
Realität im Gegensatz zu Virtualität? Verlieren wir uns nicht langsam in der virtuellen Welt? Und sind wir uns bewusst, was es bedeutet, in beinahe jedem Bereich unseres Lebens überwacht werden zu können?
Hier kommt der Teil der Installation ins Spiel, der mit Hilfe von den PRIP Bachelor Studenten Bernd Artmüller und Balint Istvan Kovacs die Besucher der Ausstellung am meisten fasziniert hat: die Gesichtererkennung mittels einer Kamera, die auf einer Flugdrohne montiert war. Über eine spezielle facedetection‐Software, geschrieben von den beiden Studenten, wurden die Gesichter der Besucher erfasst, getrackt, ausgeschnitten und auf einer separaten Videoleinwand dargestellt.
Eingebettet in die künstlerische Gesamtinstallation war dieser Teil der Ausstellung ein wesentlicher und unverzichtbarer Beitrag zu einer erfolgreichen Installation, für die TEAM[:]niel auch Edward Snowden mit einem exklusiven Videostatement gewinnen konnte. Aber mehr soll nun noch nicht verraten werden, eine umfassende Präsentation des Projekts und der facedetection‐Software gibts am Mittwoch, 9.4. um 13 Uhr im Zemanek‐Saal!
Die interaktive Komplexinstallation «Die Realität ist dem Menschen zumutbar» findet übrigens wieder mit Mitwirkung des PRIP von 22.‐27.4. am Karlsplatz in Wien statt!
Note: This is one of the thousands of items we imported from the old website. We're in the process of reviewing each and every one, but if you notice something strange about this particular one, please let us know. — Thanks!