Neue Instrumentenkreationen für gewohnte Melodien
Klangwolken aus interaktiven Installationen und Visuals werden Sie verzaubern. Ein Abend mit Bands, die gemeinsam mit ForscherInnen der Technik experimentieren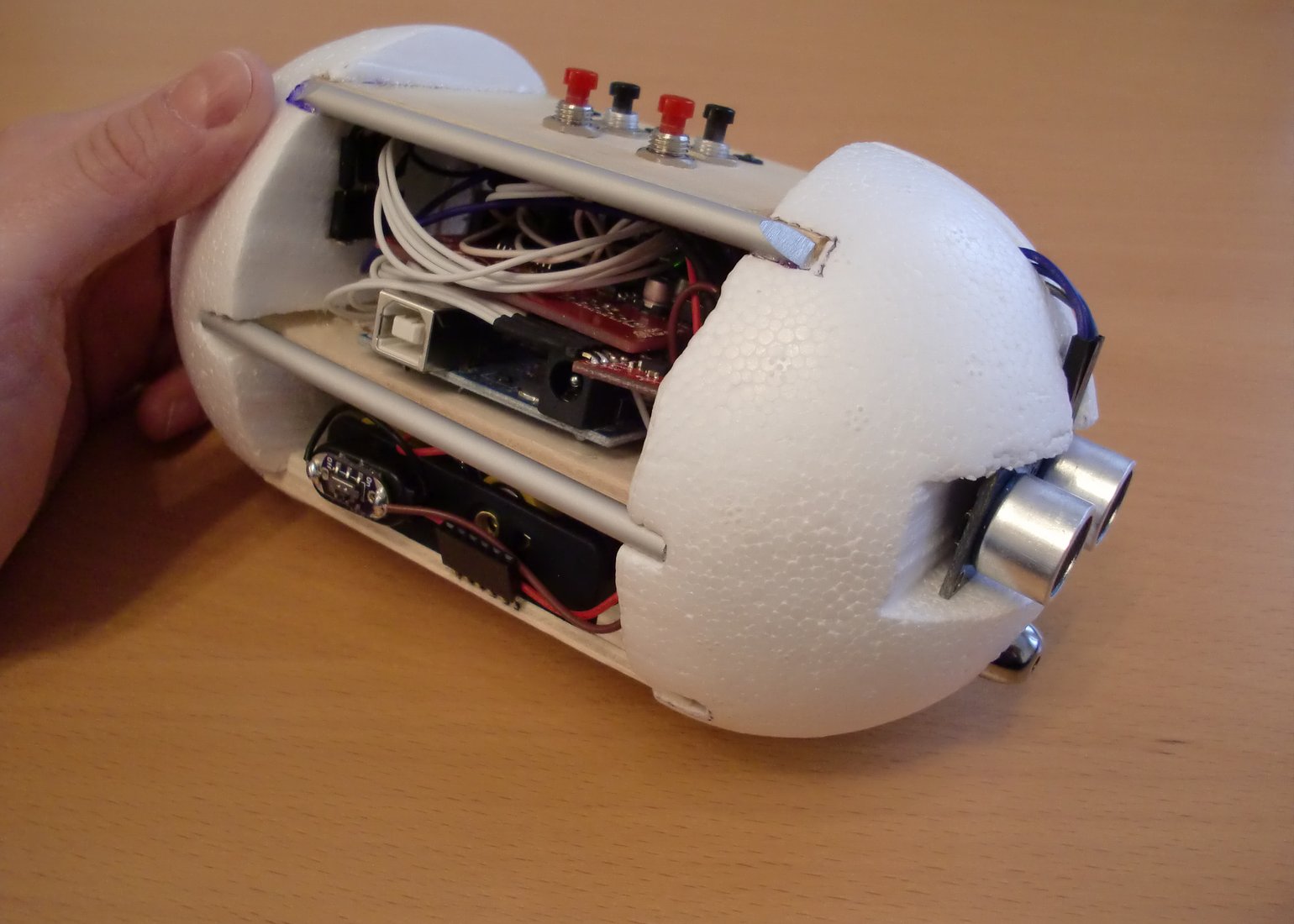 Musik und Kunst treffen Forschung und Technik
Mit dem Festival "Wiener Musik-Experimente" werden die künstlerische Auseinandersetzung mit neuen Musik-Technologien und deren Einsatz bei Live-Konzerten gefördert. Die auftretenden Künstlerinnen und Künstler werden sich mit aktuellen Technologien und neuen Musikinstrumenten bewusst auseinandersetzen und für ihre gewohnte Musik bzw. ihren Musikstil auf innovative Weise adaptieren. Das Ausmaß der Neuinterpretation liegt dabei ganz bei den ProtagonistInnen. Die technische Entwicklung erfolgte maßgeblich im Rahmen von Bachelor- und Masterarbeiten von Studierenden der "Human-Computer Interaction Group" an der Fakultät für Informatik der TU Wien. Die technischen Innovationen werden von Studierenden der TU gemeinsam mit KünstlerInnen in Szene gesetzt und live präsentiert. "Eine einmalige Gelegenheit die Ergebnisse aus Bachelor-, Master- und Doktorarbeiten an der TU in der Praxis zu erleben. Besonders spannend wird die interaktive Einbindung des gesamten Publikums in die Aufführungen", erzählt Projektassistent Oliver Hödl begeistert von dem Projekt.
Musikalische spannt sich der Bogen über diverse Stilrichtungen im Bereich populärer Musik. Kammerjazz beschreibt am besten den innovativen Mix aus Cello und Akustikgitarre des Duo "Sain Mus". Bei "BOB", die auch schon auf der FM4-Soundselection vertreten waren, trifft nach eigener Definition Synthipop und Rock `n´ Roll auf Electroclash. Die Klangskulpturen von Stefan Vogelsinger sind im Zuge eines "Circuit Cooking" Workshops entstanden. Sie bestehen großteils aus recycelten Materialien, die von den WorkshopteilnehmerInnen am Müllplatz gesammelt, anschließend gebohrt, verschraubt und zu außergewöhnlichen Klanginstrumenten verarbeitet wurden. Die Installation ist von den BesucherInnenn vor und nach den Konzerten frei bespielbar. Melodisches Saxophon durch elektronische Effekte verfeinert und weiblichen Gesang ergänzt bestimmen das Klangerlebnis von "Sapiavo". Oliver Linus wird seine Lieder mit dem selbst entwickelten digitalen Musikinstrument "Trombosonic" neu interpretieren und in gewohnter Weise auch klassisch musikalischen Elementen am Klavier mit Gesang viel Platz lassen. "Trombosonic" wurde vollständig an der TU Wien entwickelt. Es hat grundsätzlich die Zugposaune als Vorbild, unterscheidet sich aber sowohl optisch als auch in der facettenreichen Spielweise eindeutig von diesem klassischen Blasinstrument. Eine Vielzahl an Sensoren und die kompakte Bauweise ermöglichen eine intuitive und bewegungsgesteuerte Klangerzeugung. Im April 2013 wurde das Instrument erstmals bei einer öffentlichen Aufführung in Atlanta, USA, eingsetzt. Im März 2014 wird es im Rahmen der wissenschaftlichen Konferenz "Advances in Human Computer Interaction" in Barcelona, Spanien, präsentiert.
Und am Donnerstag, 6. Februar 2014 können Sie all das live miterleben!
Partner und Sponsoren
Stadt Wien Kulturabteilung MA7 Fakultät für Informatik der TU Wien Human Computer Interaction Group (TU Wien) Music Computing Lab in Milton Keynes, UK
Kontakt
DI Oliver Hödl, Projektassistent TU Wien +43/664/3869003
Links
Note: This is one of the thousands of items we imported from the old website. We're in the process of reviewing each and every one, but if you notice something strange about this particular one, please let us know. — Thanks!