Fachschaft Informatik vergibt Lehrenden-Award
F. Puntigam, B. Rengs, M. Oswald sowie H. Grünbacher wurden von den Studierenden der Fakultät für ihre hervorragenden Unterrichtsmethoden ausgezeichnet.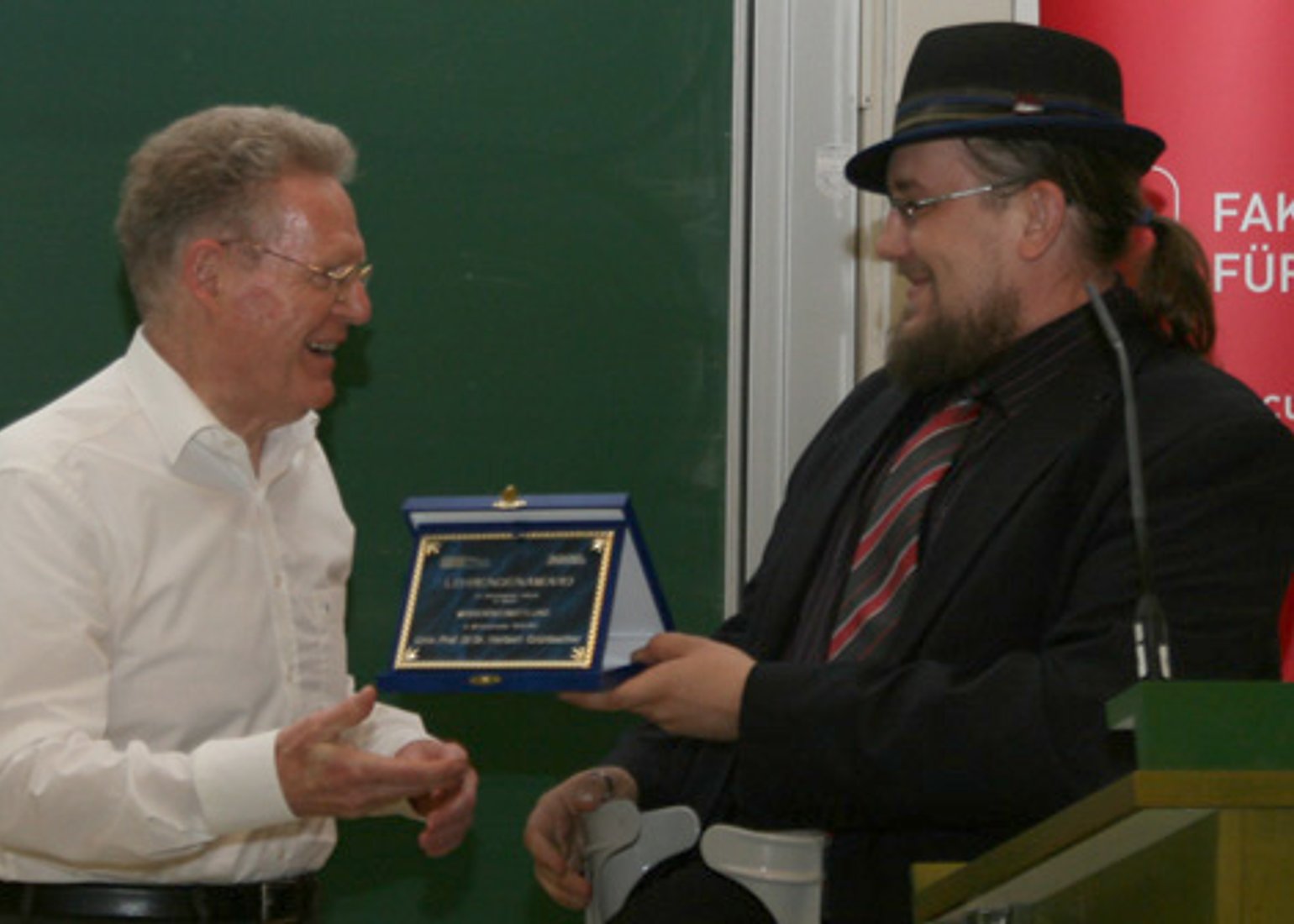 Bereits zum zweiten Mal erhalten vier Lehrende für ihr Engagement und ihre hervorragend aufbereiteten Lehrveranstaltungen den von der Fachschaft Informatik organisierten "Lehrenden-Award".
Kategorie Beste Lernunterlagen
Franz Puntigam vom Arbeitsbereich Programmiersprachen und Übersetzer stellte die besten Lernunterlagen zur Verfügung.
Kategorie Beste Übungsunterstützung
Die beste Übungsunterstützung erhielten die Studierenden von Bernhard Rengs vom Institut für Wirtschaftsmathematik.
Für den besten Vortrag wurde Marion Oswald vom Arbeitsbereich Theoretische Informatik und Logik ausgezeichnet.
Kategorie Beste Wissensvermittlung
Herbert Grünbacher vom Arbeitsbereich Real Time Systems erhielt für die beste Wissensvermittlung den Preis der Studierenden.
Die Verleihung der Auszeichnungen erfolgte im Rahmen der Diplomarbeitspräsentation EPILOG durch Martin Olesch als Vertreter der Fachschaft Informatik.
Links
Note: This is one of the thousands of items we imported from the old website. We're in the process of reviewing each and every one, but if you notice something strange about this particular one, please let us know. — Thanks!