Klarer Sieg der Austrian Kangaroos beim RoboCup Mediterranean Open 2011
Das humanoide Roboterfußballteam der TU Wien überdribbelt den Titelverteidiger in Rom.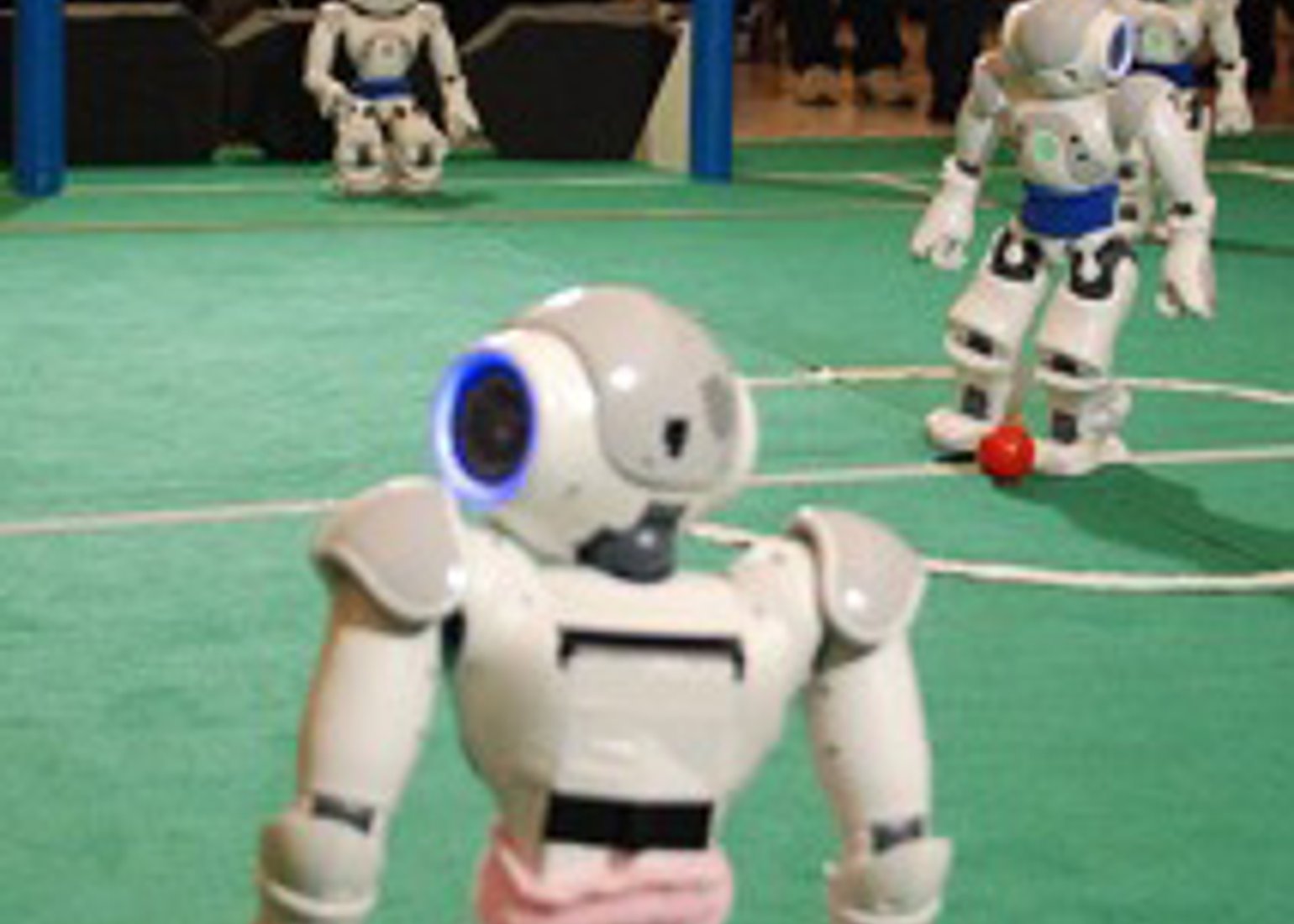 Das humanoide Roboterfußballteam der TU Wien überdribbelt den Titelverteidiger in Rom: Das Team der Austrian Kangaroos entschied das diesjährige Mediterranen Open mit einem 2:0-Sieg eindeutig für sich und deplatziert die spanischen Los Hidalgos. Beim RoboCup messen sich Roboterfußballteams aus der ganzen Welt. In der Standard Platform League - dem humanoiden Roboterfußball - traten von 11. bis 16. März Teams aus sieben Nationen wie z.B. Spanien, Portugal, aber auch Chile und den USA gegeneinander an. Dabei wurden in zwei Vorrunden die besten vier Teams ermittelt, die dann in den Finalspielen im römischen Kapitol um den Sieg und die begehrte Trophäe kämpften.
Die Vorrundenspiele entschieden die Robokicker der TU Wien mit drei klaren Siegen und einem Unentschieden für sich. In einem nervenzerreißenden Semifinalspiel gegen die Heimmannschaft, die italienischen SPQR, gelang den Kangaroos ein Sieg, der auf die rasche Anpassungsfähigkeit des Teams an widrige Umweltbedingungen und Teilausfälle der Hardware zurück zu führen ist. Im Finale trafen die Kangaroos dann auf die Vorjahressieger, die spanischen Los Hidalgos. Die rasche 2:0-Führung der Österreicher konnte das spanische Team nicht mehr aufholen.
Neben der "sportlichen" Leistung waren das Turnier und der daran geknüpfte Workshop auch wissenschaftlich ein Erfolg. Nicht nur die Konzepte der Austrian Kangaroos stießen auf reges Interesse in der Community, sondern auch erste Gespräche konnten internationale Forschungskooperationen anbahnen.
Links
Note: This is one of the thousands of items we imported from the old website. We're in the process of reviewing each and every one, but if you notice something strange about this particular one, please let us know. — Thanks!