IBM Smart Talk zum Thema Cloud Computing
Rückblick auf den Start der neuen Veranstaltungsreihe in Kooperation mit IBM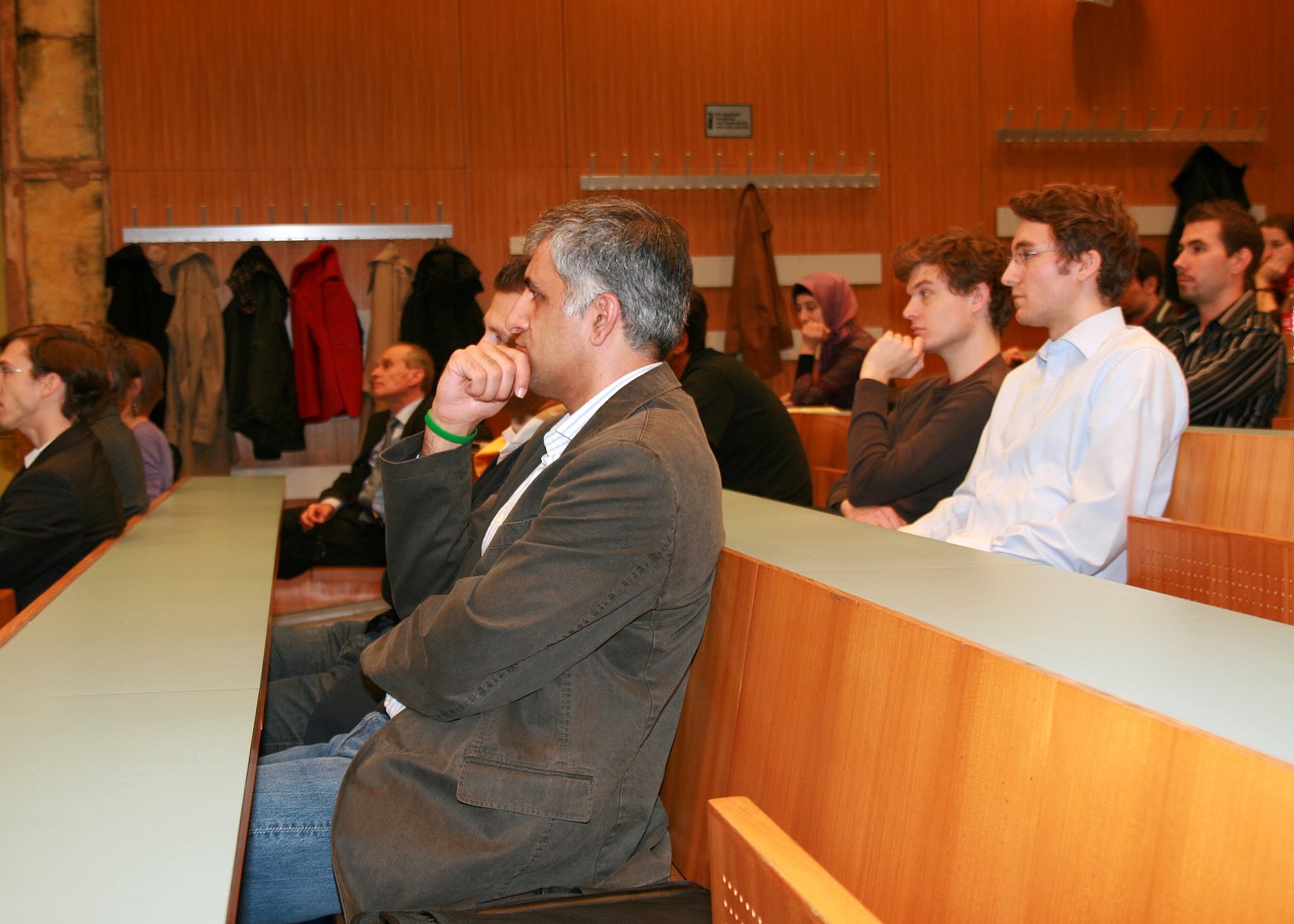 Am 4. November 2010 luden die Fakultät für Informatik und IBM alle Studierenden zum IBM Smart Talk zum Thema Cloud Computing
Ziel der neuen Veranstaltungsreihe "IBM Smart Talk" ist, die Studierenden der Fakultät für Informatik über aktuelle IT-Themen aus der Wirtschaft zu informieren und eine Möglichkeit zur gemeinsamen Reflexion zwischen Studierenden, Wissenschaft und Wirtschaft zu schaffen.
Nach dem Welcome von Dekan G. Steinhardt und einleitenden Worten von Helmut Ludwar, Chief Technology Officer IBM Österreich, hielt Martin Balaz, IBM Österreich, einen Vortrag zum Thema "Cloud Computing - Hype oder mehr?". Die Folien dieses Vortrags finden Sie rechts zum Download.
Am Podium zum selben Thema diskutierten:
Martin Balaz, Business Development Executive, IBM Österreich
Ivona Brandic, Institut für Informationssysteme, TU Wien
Helmut Ludwar, Chief Technology Officer, IBM Österreich
Hannes Proyer, amsbg und
Philipp Krenn, Informatik-Student, TU Wien
Moderation: P. Sempelmann, Journalist, Trend
Anschließend lud die IBM Usergroup GUIDESHARE EUROPE zum Networking bei einem kleinen Buffet.
Downloads
Note: This is one of the thousands of items we imported from the old website. We're in the process of reviewing each and every one, but if you notice something strange about this particular one, please let us know. — Thanks!