17th International Conference CPAIOR 2020
2020-09-21
Event
Christian Doppler Labor
VCLA
Join our online conference on the Integration of Constraint Programming, Artificial Intelligence, and Operations Research.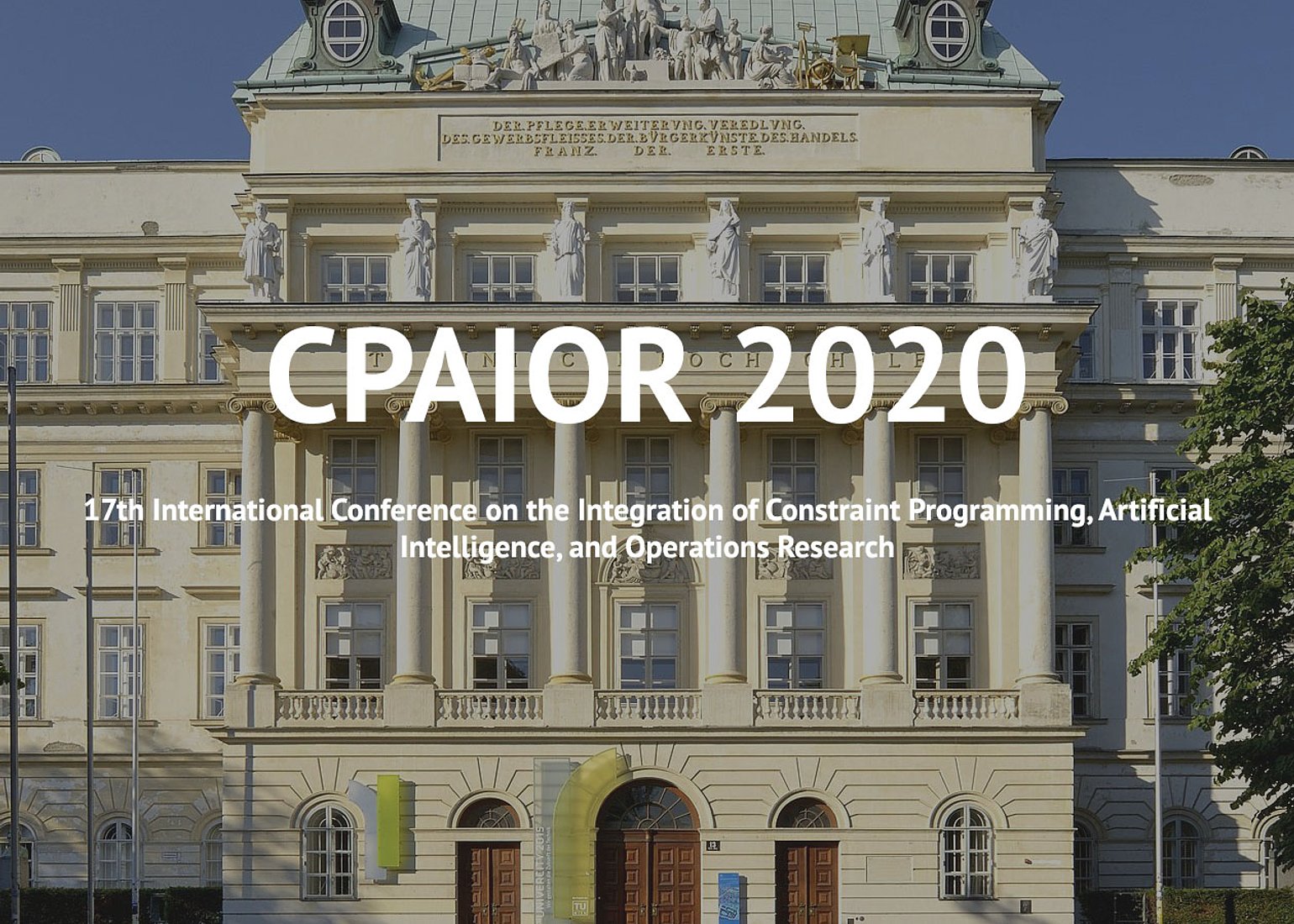 –
This is an online-only event.
See description for details.
CPAIOR 2020 is the 22nd edition of the meeting (the first five of which were workshops), and the 17th edition of the conference with formally published proceedings. CPAIOR 2020 will be co-located with SoCS 2020: The 13th Annual Symposium on Combinatorial Search and is sponsored by The Vienna Center for Logic and Algorithms, the Artificial Intelligence Journal (AIJ), Fico, Österreichische Post AG, Springer, TU Wien, and the Vienna Convention Bureau.
Nysret Musliu from our research unit Databases and Artificial Intelligence is the Conference Chair and Program Co-Chair. The conference CPAIOR aims to bring together interested researchers from Constraint Programming (CP), Artificial Intelligence (AI), and Operations Research (OR) to present new techniques or applications and to provide an opportunity for researchers in one area to learn about techniques in the others. 
Multi-area Approach
The main objective of this conference series is also to allow these researchers to show how the integration of techniques from different fields can lead to impressive results on large and complex problems. Therefore papers that actively combine, integrate, or contrast approaches from more than one area are especially solicited. High-quality papers from a single area are also welcome, provided that they are of interest to other communities involved. Application papers showcasing CP/AI/OR techniques on novel and challenging applications or experience reports on such applications are strongly encouraged.  

Registration
Please find the detailed program and a list of our internationally renowned invited speakers here.
 Registration for the virtual conference is free. Please register via the online system. 
Participants will receive a link to the conference via email. 
Curious about our other news? Subscribe to our news feed, calendar, or newsletter, or follow us on social media.