Helmut Veith Stipend for Viktoriia Korchemna
2019-10-29
Studies
News
Excellence
Students
Rector Sabine Seidler and Norbert J. Mauser (Wolfgang Pauli Institute) will commend Viktoriia for her excellent work in research and studies.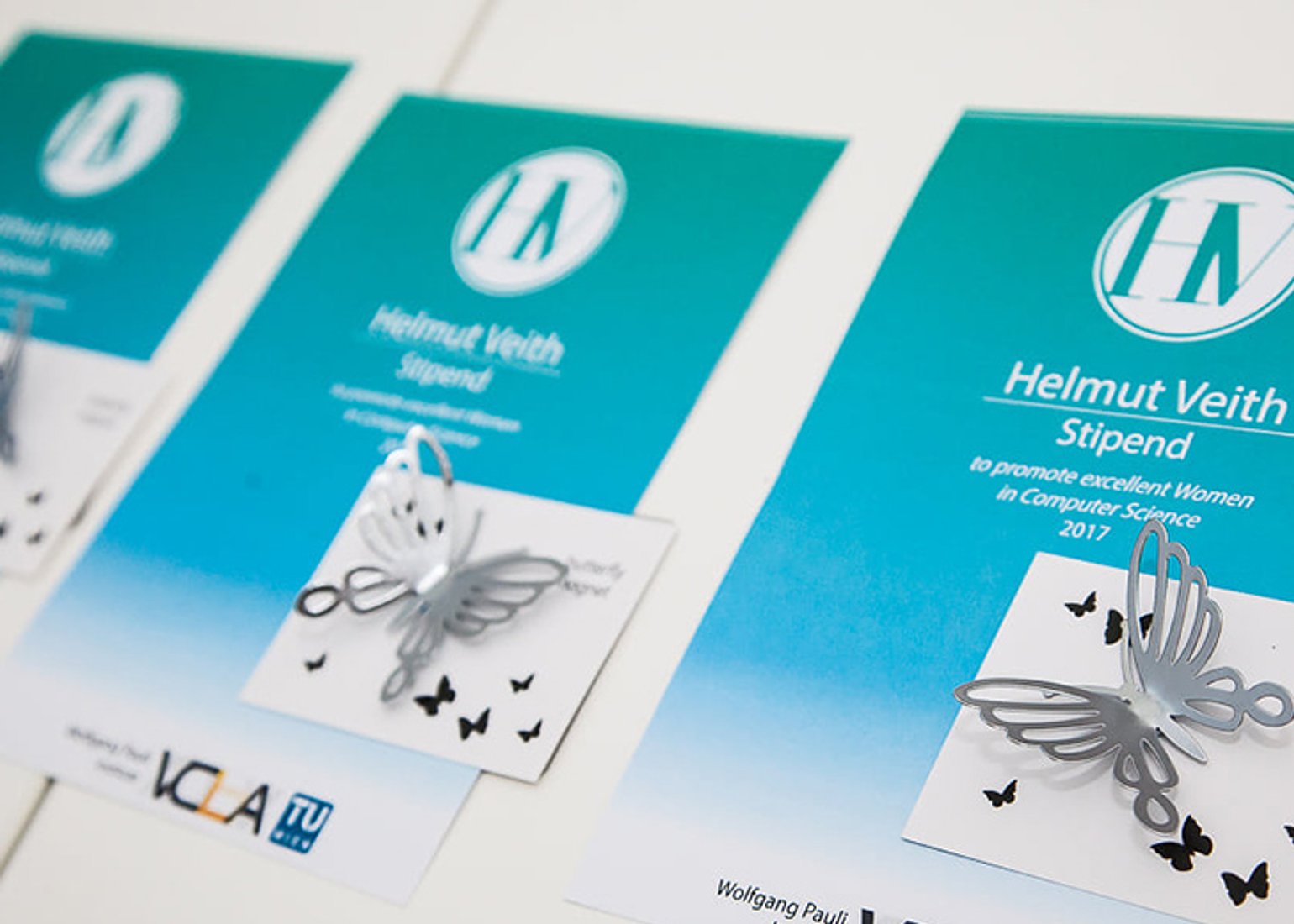 The 2019 Helmut Veith Stipend will be presented at a award ceremony collocated with the symposium Humans & Machines, on October 29, 2019 at 17:00. The symposium takes place within the framework of the anniversary year "100 Years of Women (in) Studying at the TU Wien". Rector of TU Wien, Sabine Seidler, the Vice Rector for Academic Affairs, Kurt Matyas, and the director of Wolfgang Pauli Institute, Norbert J. Mauser will commend Viktoriia Korchema for her excellent work in research and studies.
The Helmut Veith Stipend is awarded annually to motivated female students in the field of computer science who pursue (or plan to pursue) one of the master's programs in Computer Science at TU Wien taught in English. The Helmut Veith Stipend is dedicated to the memory of an outstanding computer scientist who worked in the fields of logic in computer science, computer-aided verification, software engineering, and computer security. Helmut Veith, who tragically passed away in March 2016, was a strong advocate and mentor for women in computer science.
Find out more about the Helmut Veith Stipend.
About Viktoriia Korchemna
Viktoriia Korchemna received her Bachelor Degree in Mathematics in Taras Shevchenko National University, Kyiv, Ukraine. Since October 2019 she is pursuing the master's program Logic & Computation at TU Wien. Her interest lies in Logic in Computer Science and Complexity Theory, research fields where TU Wien is among the three leading research institutes in the world (see VCLA). During her bachelor she conducted academic research activities under the mentorship of Profesor Andriy Oliynyk, in the field of Automata Groups Theory, which received international publications.
Alongside her research activities and study work in 2019 she won the Second prize in the Twenty-Fifth International Mathematics Competition (IMC) for University Students organised by University College London and hosted by the American University in Bulgaria, Blagoevgrad, Bulgaria. Viktoriia Korchemna ́s interest in Computer Science started at the lyceum high school, where she enjoyed devising algorithms for mathematical problems. "After the lectures, our teacher offered us to solve complicated problems. One time we were discussing the Hanoi Towers, so he suggested the most interested students to think about the Hanoi Sort Problem. After a couple of weeks of focusing and making attempts I independently designed my own (however, I did not check if it coincides with the original one) algorithm for the problem. After the mathematical part was finished, it took another couple of days to implement the algorithm on Pascal. When my program was finally accepted by the testing site, it was undoubtedly one of the happiest days in my life".
Curious about our other news? Subscribe to our news feed, calendar, or newsletter, or follow us on social media.