"Do what you care for!" Gerti Kappel received prize "Digital Woman Leader"
2019-04-10
Award
Women in Informatics
Social Responsibility
For the first time, the Federal Ministry for Digitalisation and Business Location awarded the "State Prize for Digitalisation"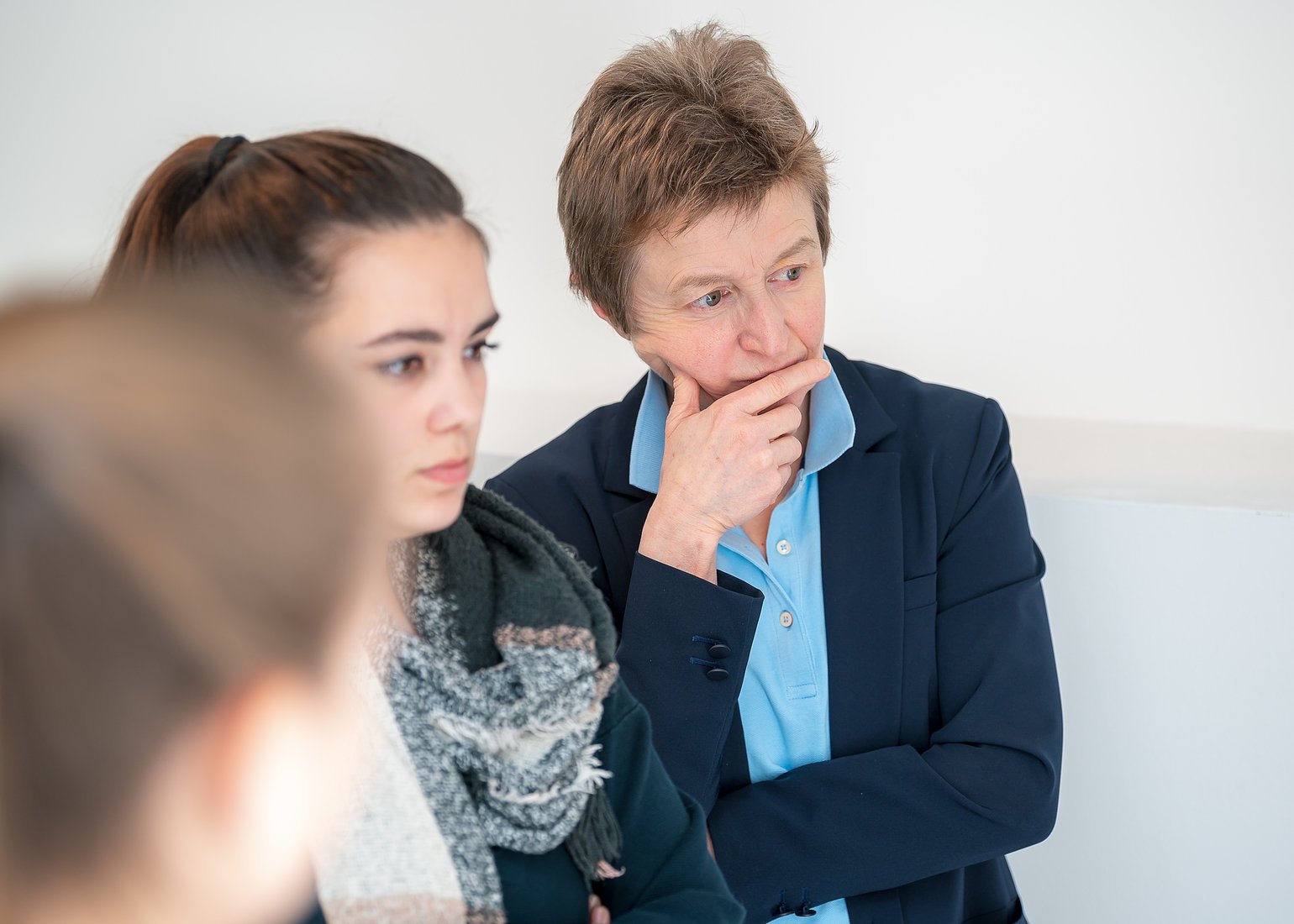 As the highest award for outstanding digital products, services and applications in Austria, Federal Minister Margarete Schramböck awarded the Austrian State Prize for Digitalisation on 9 April 2019 in the Marxhalle in Vienna. The prizes were awarded for achievements in the categories "Digital Products and Solutions", "Digital Transformation" and "Artificial Intelligence". A jury prize for "Digital Administration" was also awarded. The special prize "Digital Woman Leader" was awarded to our faculty member Gerti Kappel for her commitment to the advancement of women in technology.
Women and technology
Gerti Kappel, Professor of Business Informatics and internationally renowned scientist, is particularly interested in women in technology. She developed the first role model for the advancement of women in technology, which is now used as standard for quality assurance in doctoral programmes. Since 2018, she has headed the "Vienna Informatics Living Lab", which builds a bridge between our Faculty and schools and offers workshops for teachers and students on a wide range of computer science topics. She advises female pupils and students: "Do what you care for and don't worry about conventions!"
The magic word digitalisation
Gerti Kappel herself sees digitalisation as an "informatisation of all areas of our lives, professional, private and social. If digitalisation is the magic word with which the rapid changes in our information society are finally taken seriously, then this is all right with me as a computer scientist." Even before the age of digitalisation, there were already women in technology, because a decree of April 1919 allowed women to enrol at the Technical University. Award winner Kappel is at the same time ambassador of the TU Vienna in the anniversary year "100 Years of Technical Studies for Women" - a long way to the award "Digital Woman Leader"!
Curious about our other news? Subscribe to our news feed, calendar, or newsletter, or follow us on social media.
Note: This is one of the thousands of items we imported from the old website. We're in the process of reviewing each and every one, but if you notice something strange about this particular one, please let us know. — Thanks!