22nd Epilog
2016-06-16
Report
Award
Studies
Excellence
Students
Beim EPILOG am 16. Juni 2016 wurden Janis Meißner und Oliver Hanappi ausgezeichnet.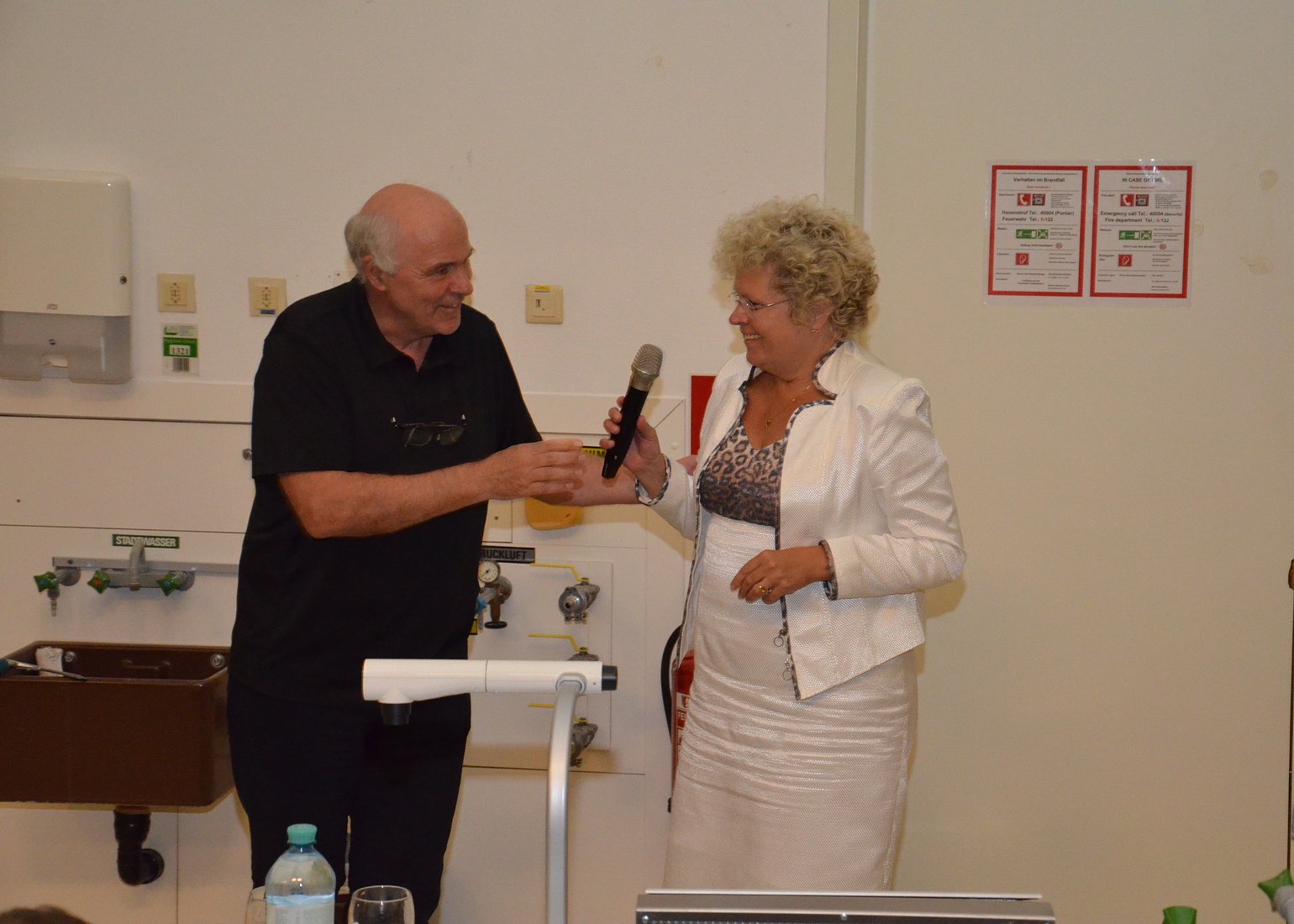 Distinguished Young Alumna-Award der Fakultät für Informatik
Mit dem "Distinguished Young Alumna"-Award der Fakultät für Informatik ausgezeichnet wurde Frau Janis Meißner mit der Arbeit Tools for Wools: Learning from and designing for Urban Knitters, ausgeführt am Institut für Gestaltungs- und Wirkungsforschung, Arbeitsbereich Human Computer Interaction. Der Preis ist mit 1.500 Euro dotiert.
Best Poster-Award der Fakultät für Informatik
Mit dem Best Poster Award wurde Oliver Hanappi für sein Poster ausgezeichnet, verfasst am Institut für Informationssysteme, am Arbeitsbereich Distributed Systems. Der Preis ist mit 500 Euro dotiert und wird an eine/n unter allen bei der Ausstellung anwesenden AutorInnen verliehen.
Fotos der Veranstaltung
Links
Curious about our other news? Subscribe to our news feed, calendar, or newsletter, or follow us on social media.
Note: This is one of the thousands of items we imported from the old website. We're in the process of reviewing each and every one, but if you notice something strange about this particular one, please let us know. — Thanks!