Die Informatik-Durchstarterinnen
2015-12-18
People
Research
Gezielte Frauenförderung: PostDoc-Stellen als Sprungbrett zu herausragenden Forschungskarrieren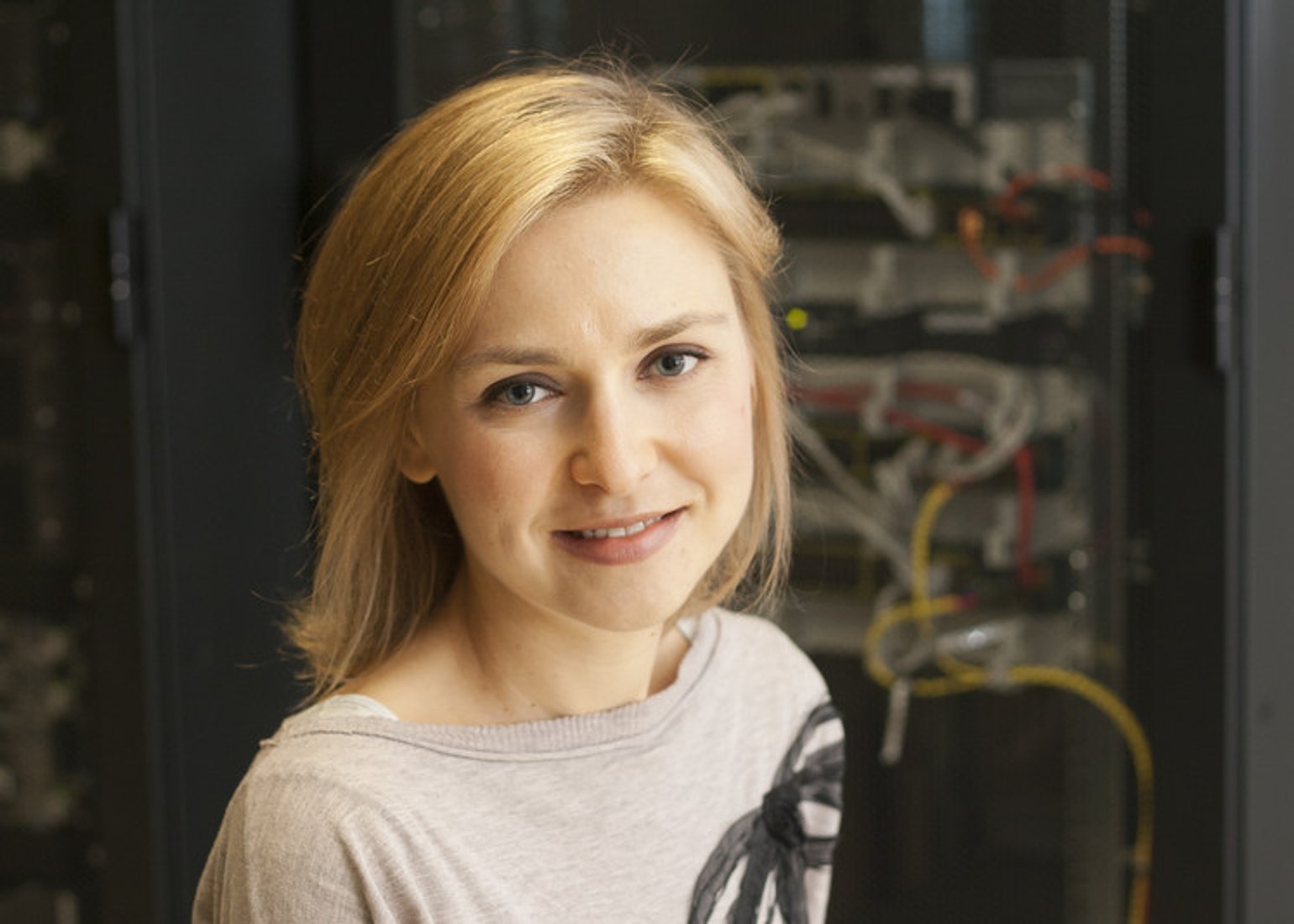 In den letzten acht Jahren schrieb die Fakultät für Informatik an der TU Wien insgesamt sechs spezielle PostDoc-Assistentinnenstellen aus. Diese Maßnahme wurde eingeführt, um die Anzahl hochqualifizierter Wissenschaftlerinnen beim wissenschaftlichen Personal gezielt zu erhöhen und die Forscherinnen für eine spätere Professur umfassend vorzubereiten. Diese Stellen wurden sehr breit und offen in den fünf Forschungsschwerpunkten der Fakultät für Informatik ausgeschrieben. Wie die folgenden Erfolgsgeschichten zeigen, erwies sich dieses Förderinstrument als höchst effektiv. Denn eine von diesen sechs Forscherinnen erhielt in der Folge einen der renommierten ERC-Starting Grants; zweien wurde der prestigereiche START-Preis des FWF zuerkannt und eine weitere erhielt ein mit 1 Mio. Euro dotiertes Freigeist-Fellowship der deutschen Volkswagenstiftung. Die Exzellenz der letzten beiden Wissenschaftlerinnen zeigt sich darin, dass sie sich in der Zwischenzeit in hochkompetitiven Auswahlverfahren durchsetzten und nun Stellen als Associate bzw. Assistant Professors in Paris und Wien innehaben.
Agata Ciabattoni, seit 2012 Professorin für Nicht-klassische Logiken an der Fakultät für Informatik, begann ihre Karriere an der TU Wien als Projektassistentin und wechselte dann auf eine Frauen-PostDoc-Stelle. 2011 wurde sie mit einem START-Preis ausgezeichnet - eine mit 1,2 Mio. Euro dotierte Förderung für exzellente Nachwuchsforscher_innen. Das Ziel ihrer Forschung ist es, mathematische und technische Tools zur Verfügung zu stellen, die nichtklassische Logiken für Wissenschaftler_innen aus verschiedenen Gebieten (z.B. Informatik, Mathematik, Philosophie, Ingenieurswissenschaften) nutzbar machen.
Auch Ivona Brandic, die im Februar 2016 eine Professur für High-Performance Computing Systems an der Fakultät für Informatik antreten wird, begann ihre Forschung an der TU Wien im Rahmen einer Frauen-PostDoc-Stelle. Seitdem erwarb sie mehrere Preise für ihre Arbeit, darunter den Wissenschaftspreis der TU Wien 2011 sowie einen START-Preis des FWF im Jahr 2015 für ihr Forschungsprojekt im Bereich Cloud-Computing.
Von einer Professur in Schweden, die ihrer Frauen-PostDoc-Stelle folgte, kehrt Laura Kovacs im April 2016 als Professorin an die TU Wien zurück: Sie wird ihre durch einen ERC Starting Grant geförderten Forschungen an der Fakultät für Informatik durchführen. Dieser prestigeträchtige Preis des European Research Councils ist mit 1,5 Mio. Euro dotiert und dient zur Förderung von unabhängigen Nachwuchsforscher_innen. Laura Kovacs verbindet in ihrer Arbeit Logik mit Informatik und forscht in den Bereichen Formale Softwareanalyse und Verifikation.
Drei weitere Forscherinnen nutzten die Fördermaßnahme der Fakultät für Informatik für eine erfolgreiche wissenschaftliche Tätigkeit:
Magdalena Ortiz untersucht deskriptive Logiken, die beispielsweise für Wissensrepräsentation verwendet werden. Neben zahlreichen Stipendien, Förder- und Exzellenzpreisen erhielt sie auch ein kompetitives dreijähriges Hertha Firnberg Stipendium des Wissenschaftsfonds FWF im Jahr 2010. 2015 setzte sie sich in einem höchst anspruchsvollen Auswahlverfahren mit internationaler Jury gegenüber zahlreichen hochqualifizierten Mitbewerber_innen durch und ist seither Assistant Professor an der Fakultät für Informatik.
Ivana Ljubic hatte ebenfalls eine Frauen-PostDoc-Stelle an der Fakultät für Informatik inne, wo sie an kombinatorischen Optimierungsproblemen forschte. Positionen an mehreren Universitäten in Europa und den USA folgten; zurzeit ist Ivana Ljubic Associate Professor an der ESSEC Business School in Paris.
Christina Büsing, die aus Deutschland zur TU Wien stieß, forschte im Arbeitsbereich Algorithmen und Komplexität der Fakultät für Informatik im Gebiet der Optimierung. Sie wurde mit einem bis zu 1 Mio. Euro dotierten und unabhängige Forschung junger Wissenschaftler_innen fördernden Freigeist-Fellowship der Volkswagen-Stiftung ausgezeichnet. Derzeit arbeitet sie an der RWTH Aachen an mathematische Methoden (sogenannten adaptiven robusten Modellen), die eine verbesserte Planbarkeit in der medizinischen Versorgung gewährleisten sollen.
Erfolgreiches Konzept
Der Werdegang dieser Forscherinnen zeigt, dass die explizite Förderung von Frauen auf PostDoc-Ebene in hervorragenden Leistungen in breit gefächerten Forschungsgebieten resultiert. Um die Attraktivität der TU Wien für exzellente Informatik-Wissenschaftlerinnen beizubehalten, plant die Fakultät für Informatik ihre erfolgreiche Maßnahme weiterzuverfolgen. Deshalb wurden 2015 zwei weitere PostDoc-Assistentinnen-Stellen für Forscherinnen ausgeschrieben; die beiden erfolgreichen Bewerberinnen nehmen mit Jahresbeginn 2016 ihre Tätigkeit an der Fakultät für Informatik auf.
Links
Note: This is one of the thousands of items we imported from the old website. We're in the process of reviewing each and every one, but if you notice something strange about this particular one, please let us know. — Thanks!