Computerspiel MADchen teilt sich mit weiteren Finalisten Platz 2
SUBOTRON/WKW pro games: Live-Pitch österreichischer Games #5: Studentenprojekte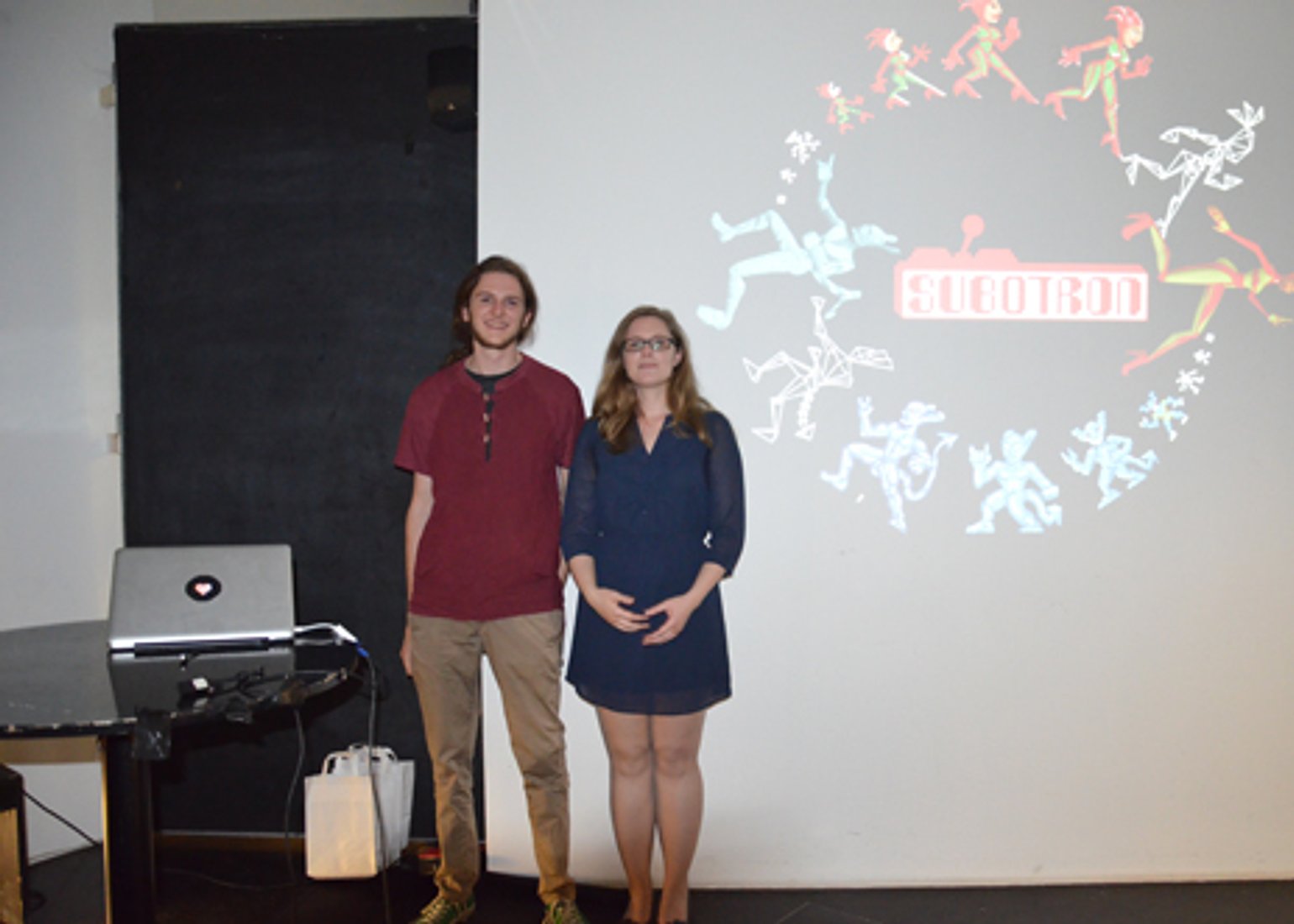 Die Studierenden Sophie Weiß und Christian Knapp haben im Rahmen der am Institut für Gestaltungs- und Wirkungsforschung bei Peter Purgathofer entstandenen LVAs "Game Design" und "Game Production" ein Spiel entwickelt mit dem sie es nun geschafft haben, in dem wichtigsten österreichischen Nachwuchs-Game-Wettbewerb ins Finale zu kommen.
Bei der gestern stattgefundenen Preisverleihung erhielten sie für ihr Spiel MADchen ex equo mit einem weiteren Finalisten den 2. Platz.
Das Spiel MADchen ist ein Puzzle-Platform Spiel für den PC. Man spielt ein Mädchen, das in Ihren Albträumen durch die Räume eines Geisterhauses geht. Ziel des Spiels ist es Räume zu verlassen, und die Lichter abzudrehen. Der kleine Teddybär ist die einzige Untetrstützung, die man hat gegen all die Kreaturen.
Die Finalisten erhalten einen unentgeltlichen Pitch-Workshop, der von der Wirtschaftskammer Wien zur Verfügung gestellt wird. Er bietet neben der Vorbereitung auf den Live-Pitch am 11.06.15 eine optimale Schulung für den Umgang und die Kommunikation mit Publishern, Investoren oder Business-Angels bezüglich des eingereichten und zukünftiger Games-Projekte. Punkte sind unter anderem das Optimieren von Präsentationstechniken, inhaltliche Priorisierungen innerhalb eines Pitches und die Nutzung von Präsentationsmaterialien.
Links
Note: This is one of the thousands of items we imported from the old website. We're in the process of reviewing each and every one, but if you notice something strange about this particular one, please let us know. — Thanks!