Verleihung der Lehrbefugnis als Honorarprofessor
Univ. Doz. Dipl.-Ing. Dr. Michael Heiss wurde in einer feierlichen Veranstaltung zum Honorarprofessor bestellt.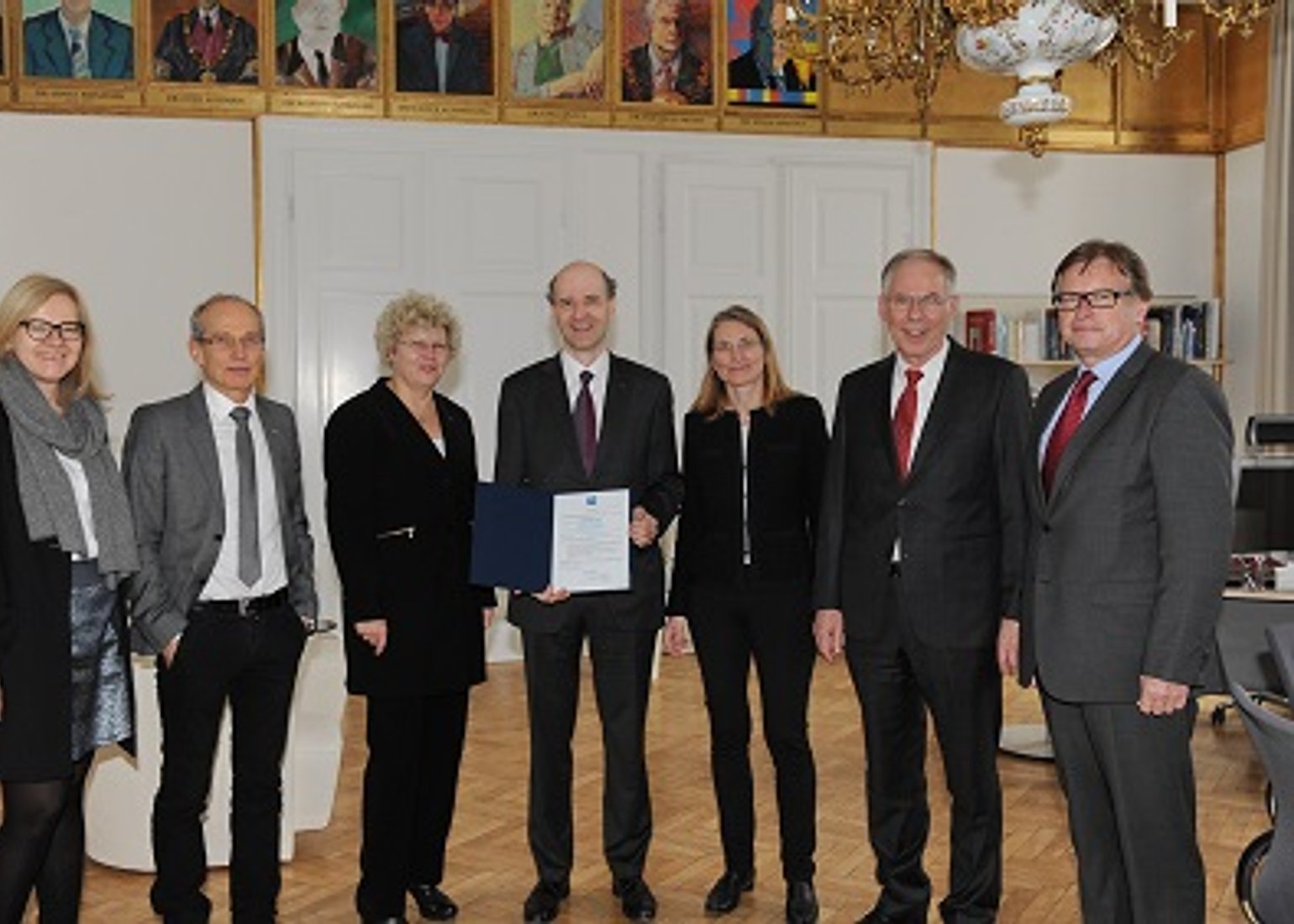 Der Vizerektor für Lehre hat am 8. Jänner Herrn Univ. Doz. Dipl.-Ing. Dr. Michael Heiss den Titel Honorarprofessor und damit verbunden ehrenhalber die Lehrbefugnis für das Fach "Innovation and Technology Management" auf unbestimmte Zeit verliehen. Herr Hon.Prof. Dr. Heiss wurde dem Institut für Softwaretechnik und Interaktive Systeme zugeordnet.
Michael Heiss ist wissenschaftlich hervorragend ausgewiesen, er hat sich sehr für das Siemens Dissertationsstipendium eingesetzt, ist bei Siemens in München und Wien tätig, und lehrt an der Fakultät für Informatik im Ergänzungscurriculum "Innovation" der Masterstudien Informatik und Wirtschaftsinformatik.
Note: This is one of the thousands of items we imported from the old website. We're in the process of reviewing each and every one, but if you notice something strange about this particular one, please let us know. — Thanks!